Court rules jury given wrong instructions in Detroit woman's conviction for death of baby
DETROIT - The Michigan appeals court overturned the involuntary manslaughter conviction of a Detroit woman who has already served a prison sentence for the death of a child who fell through a hole and drowned.
The court said Tonya Peterson's rights were violated because a Wayne County judge gave a wrong jury instruction.
In 2018, an 11-month-old child fell through a hole in the floor of Peterson's house and drowned in a flooded basement. Seven children were living there, but no adults were present at the time, the court noted.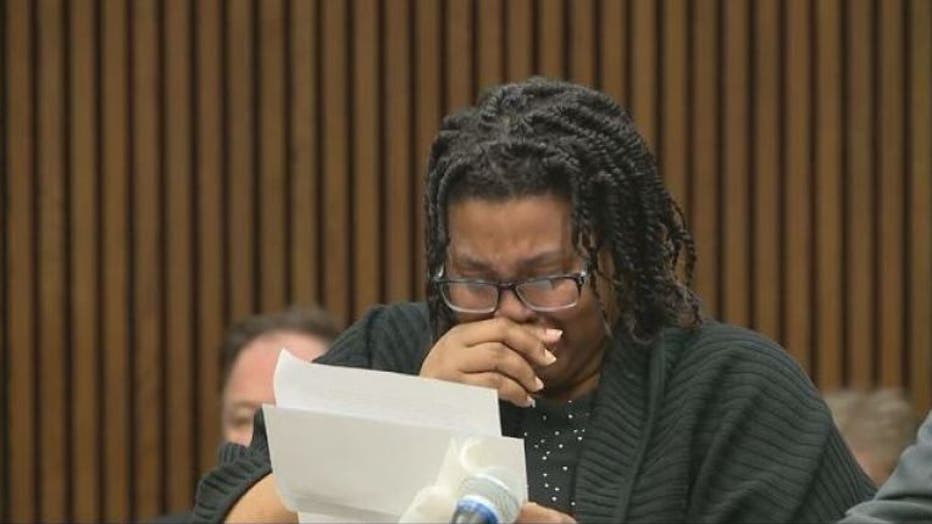 Tonya Desirae Peterson, 28, was sentenced to 17 months to 15 years in prison in the death of 11-month-old Ca'Mya Davis.
Peterson didn't charge rent nor have a business relationship with Dasiah Jordan, whose child died, the appeals court said.
Judge Wanda Evans "erroneously instructed the jury that (Peterson) had a legal duty 'to provide a safe environment' to the victim," the court said Thursday.
"Although the conditions within defendant's home were undeniably dangerous, defendant did not owe the victim ... a common-law duty of affirmative care to make the home safe," the court said.
Peterson, 31, owned the home on Ferguson Street in Detroit and was allows Jordan and her family live in the home while they worked to get on their feet. 
RELATED:
On July 6, 2018, Jordan left her children in Peterson's care. At one point the baby was unattended and fell through a hole in the floor, which led to a basement full of standing water and sewage. The baby drowned.
Prosecutors say both Jordan and Peterson were aware of the unsafe condition in the bedroom. Jordan said she would typically cover the hole in the floor herself with a Pack 'n Play. 
When she was sentenced in 2018, she said she was trying to help Jordan and her family by taking them into her home rent-free.
"I honestly didn't think my house would case this much damage and pain," she said.
She says she supported the children, buying them necessities like clothes, bottles and shoes.
"I love those kids with all my heart," she said.
Peterson served 17 months in prison before she was released on parole in September.
Jordan, 29, pleaded guilty to involuntary manslaughter and was sentenced to a year in jail.
Information from the Associated Press was used in this report.