Armed man robs Fifth Third Bank in Ann Arbor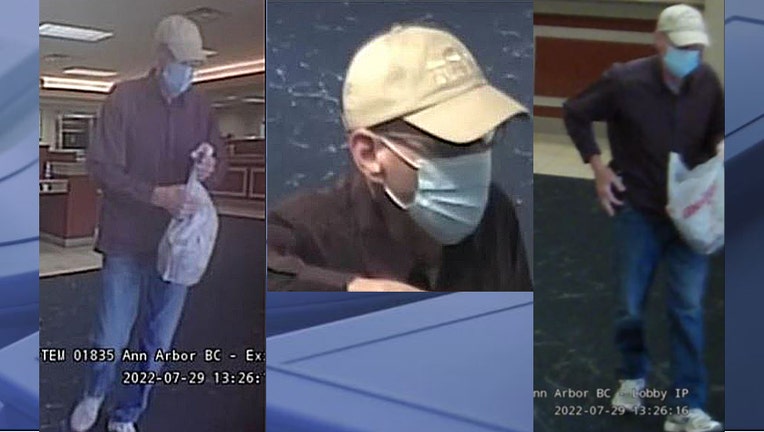 article
FOX 2 - Police are asking for the public's help with information in a bank robbery that took place at Fifth Third on Washtenaw Avenue Friday.
At 1:26 p.m. an armed white male suspect entered the bank wearing a plaid button-up shirt, blue jeans, a cream baseball cap and blue surgical mask.
The man, who was alone, demanded money from the teller and displayed a handgun. He then fled on foot with an undisclosed amount of money. There were no injuries.
Anyone who believes they may recognize the suspect or has any information, is asked to contact the Ann Arbor Police Department (734-794-6920).
You may also reach Det. Jim Anuszkiewicz of the Ann Arbor Police Department (734-794-6930 × 49324, Januszkiewicz@a2gov.org), The Ann Arbor Police tip line (734.996.3199, tips@a2gov.org) or the Ann Arbor FBI field office(734.995.1310).