4 local businesses to check out while you're in Royal Oak for Arts, Beats & Eats this Labor Day weekend
ROYAL OAK, Mich. (FOX 2) - As the booths and barricades are set up, Royal Oak businesses are prepping for an influx of people downtown for Arts, Beats & Eats this weekend.
While you'll be able to browse items available from dozens of artists and other vendors, consider checking out some local businesses in Royal Oak.
Plus, it's going to be really hot this weekend, so stopping inside a store gives you a break from the heat. 
VIEW: Arts, Beats & Eats guide
Here are four businesses to visit while at the festival:
Sidetrack Bookshop
Sidetrack is an independent bookstore featuring books for all identities. From fiction novels to children's books to history, education, and more, the shop has a little bit of everything and the offerings are constantly rotating.
Find your next book during Arts, Beats & Eats or preorder an upcoming book that you can pick up at the shop when it is ready.
Sidetrack Bookshop has expanded hours for Arts, Beats & Eats. It will be open from 10 a.m. to 10 p.m. from Friday through Monday.
Find Sidetrack at 325 S. Washington.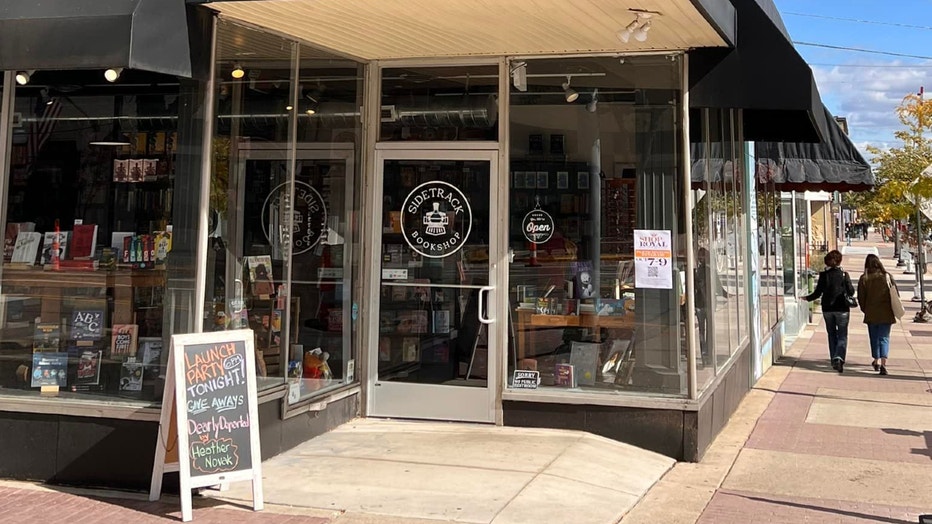 (Photo: Sidetrack Bookshop)
Rail & Anchor
This shop features cute and quirky home decor, gifts, knick-knacks, and more. 
Rail & Anchor has it all - from silly mugs to funny bumper stickers to drink mixes you can use after decking out your home bar with their bar decor.
The store also sells jewelry, perfume, soaps, and other accessories. There's far too much available to list it all here.
Rail & Anchor is open 11 a.m. to 8 p.m. Friday and Saturday. Sunday it closes at 6 p.m., and the store will be closed Monday for Labor Day.
Find Rail and Anchor at 502 S Washington Ave.
Five15
Five15 is offering free drag queen bingo and comedy shows during Arts, Beats & Eats. 
The entertainment venue usually charges $25 for bingo but is waiving the cost since it is in the footprint of the festival, which is charging an entry fee.
Shows are planned for Friday at 7 p.m., Saturday at 4 p.m. at 7 p.m., and Sunday at 4 p.m.
Tickets are limited and must be reserved in advance. Get them here. 
Made in the Mitten
Made in the Mitten features Michigan-made products from dozens of vendors.
Get a gift basket of goodies from Michigan, find a new shirt, buy handmade soaps, or stock your house with Mitten-shaped decor.
This gift shop is like something you'd find Up North, right here in Royal Oak.
Made in the Mitten is open from 11 a.m. to 7 p.m. Friday through Sunday during Arts, Beats & Eats and 11 a.m. until 4 p.m. Monday.
Find Made in the Mitten at 706 S Washington Ave.
* This article previously included Atomic Coffee, but the coffee shop will be closed for renovations during Arts, Beats & Eats. Other nearby options include The Office and Dessert Oasis.