Attorneys for Northland guards charged in man's 2014 death call new charges political ploy
FOX 2 - Attorney General Dana Nessel is charging four former Northland Mall security guards for the death of McKenzie Cochran. Guards were recorded restraining him at the mall in late January 2014.
The 25-year-old was pepper-sprayed after refusing to leave and then tackled to the ground. He was held face down as one of the guards put their knee on his back as Cochran shouted "I can't breathe."
A medical examiner determined he died of compression asphyxiation but ruled it an accident.
John Seiberling and Gaven King were arraigned Wednesday for involuntary manslaughter. Aaron Maree and Lucius Hamilton are also facing that charge but have not yet faced a judge.
The case was reopened in  2020 after the murder of George Floyd in Minneapolis - much to the surprise of Cochran's family.
"I was actually speechless but after I was able to think about it a little bit more, I was definitely optimistic," said Michael Cochran.
Attorney General Dana Nessel agreed to review the case citing the similarities between Cochran's death in 2014 - and George Floyd's murder six years later.
Attorney Keefe Braxton is representing Seiberling, one of the security guards.
"There are people who do these things purposefully, but this was not that," Braxton said.
He believes the charges are a political ploy, as does George Gostias, an attorney for King who was also arraigned Wednesday.
"There is a complete lack of evidence," said Gostias. "I would like to know one shred of evidence in their favor - that my client has done something wrong."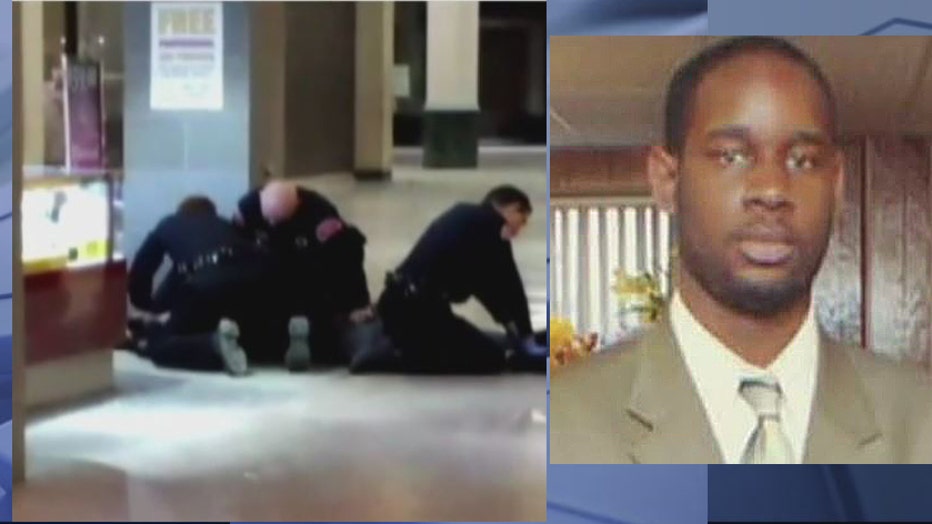 McKenzie Cochrane's arrest in Northland, left, McKenzie Cochrane.
Former Oakland County Prosecutor Jessica Cooper chose not the charge the security guards saying although they were poorly trained, they had no intent to harm him.
Nessel stated last year her office would conduct a thorough and comprehensive review of the case to determine if any additional action should have been taken in response to Cochran's death.
Nessel plans to talk about these charges at a press conference Thursday morning. The former security guards who were arraigned earlier today are due back in court Oct. 28. Both were given $2,500 personal bonds.