Bell's launches Oberon variety packs with 3 twists on popular summer beer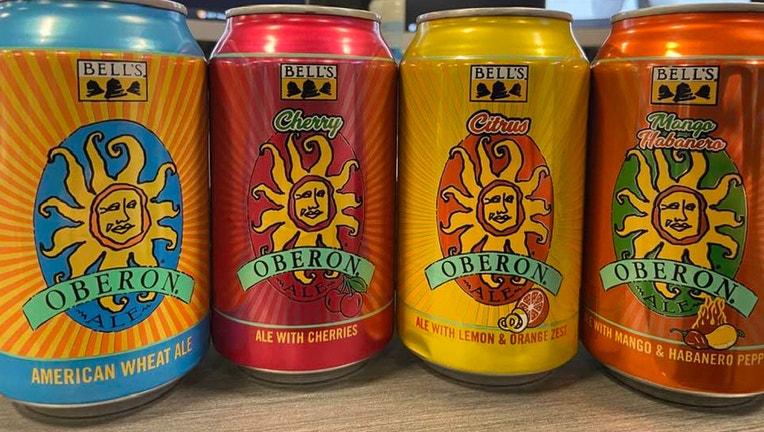 article
KALAMAZOO, Mich. (FOX 2) - This summer, enjoy a classic Oberon by the pool or switch it up.
Bell's Brewery has released 12-can variety packs featuring the original wheat ale, along with three new limited flavors:
Cherry Oberon (5.8% ABV) - Oberon fused with subtle cherry notes
Citrus Oberon (7.5% ABV) - Oberon fused with lemon & orange zest
Mango Habanero Oberon (6% ABV) - Oberon fused with mild, tropical mango aromas overshadowed by spicy habanero peppers
The original brew is released each March with Oberon Day, a sure sign of spring in Michigan. Once it hits shelves, it is available until September, unless you are in Arizona or Florida, where it is available all year.
Related: 3 Michigan beers win awards at World Beer Cup
The new flavors will be available through the end of July, though the variety packs are limited, so they could run out before then.
Find the variety pack at Bell's Brewery General Store in Kalamazoo or used the beer finder to see where it is available at stores.