Bobcat Bonnie's owner plans M-Brew revival 3 years after Ferndale bar closed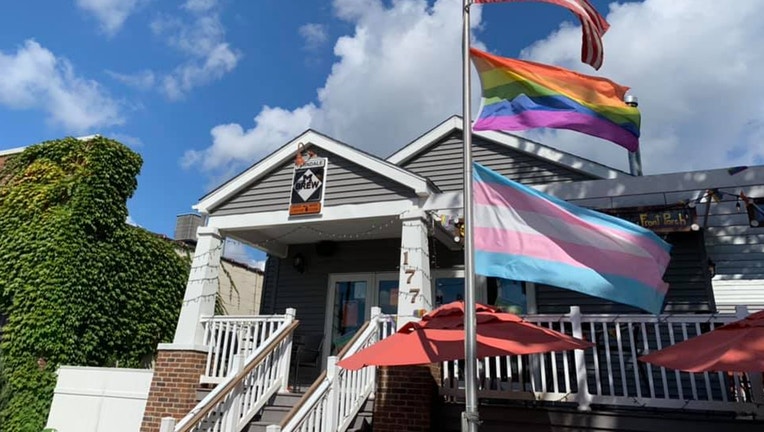 article
FERNDALE, Mich. (FOX 2) - When it was still open, a visit to M-Brew in Ferndale typically involved walking through a sea of dogs on the patio before heading downstairs to play pinball for hours. It was a spot for craft beer, pizza, and arcade games until it suddenly closed in 2020.
There was chatter of reopening, but nothing ever materialized - until now. Matt Buskard, the owner of Bobcat Bonnie's and The Fly Trap Diner, has purchased the bar.
Buskard said there is a lot of work that needs to be done to fix the building and get it up to code before it can reopen. Though he hasn't shared what will stay and what will change, he did say the plan is to keep it similar to what it was.
"We got some magic up our sleeves and are going to do something super cool with the space that I know folks will love," he said in a post sharing the news. "It'll be a lot like M-Brew. Not exactly, but close with little major work done."
M-Brew was listed for sale the year before it closed. Just a few months before it shuttered, the chef from the former GreenSpace Cafe started a popup at M-Brew, and the future seemed bright. However, the business ended up closing during the beginning of the Covid pandemic.
Facebook posts said announcements were coming soon, and the building was being cleaned. A comment from June 2020 said that the business hadn't closed permanently and was being prepped to open.
For three years, that was the most recent post on the page until an enthusiastic tease was posted this week: "There is something to tell…. Announcements to be made soon!"
M-Brew is on Vester between Woodward and Bermuda.