Body found in shallow grave with hand sticking out was female on Detroit's east side
DETROIT (FOX 2) - Among all the garbage and overgrown brush – a utility worker spotted a woman's hand sticking out of the ground - and beneath it her body buried in a shallow grave.
"You think about it, a person was able to bury someone in the back of a house and nobody noticed," said David Turner, who lives next door.
A green tarp covers the shallow grave, dug to conceal a woman's body. On Wednesday night, the Detroit police and the FBI's Forensic Anthropologists exhumed her.
"I didn't smell nothing, I didn't see nothing," Turner said.
David Turner – lives next to the backyard of an abandoned home set for demolition off Hildale near Outer Drive and Van Dyke.
Sources say – a utility worker saw fingers of the woman's hand sticking out, then called 911.
"(She was) about to be someone's mama, grandma, or an auntie," Turner said.
FOX 2:  "Heartbreaking."
"It is," he said.
We're told it's the body of a missing person, but her identity was unknown as of Thursday.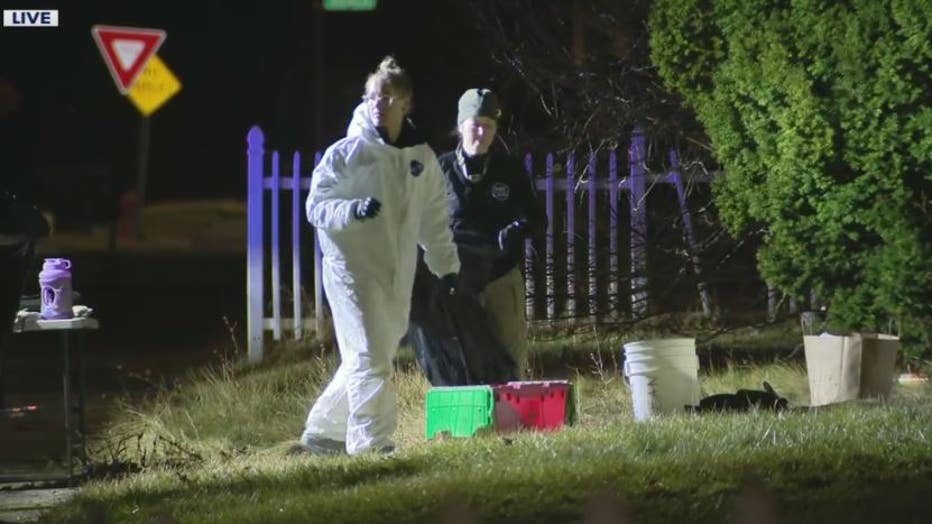 A man FOX 2 spoke with, owns property nearby.
"Somebody is dead, that heightens the sense of awareness," he said. "Before I was just worried about someone breaking into my house."
Run-down, abandoned homes line the street, some overgrown – and cluttered with trash. A perfect spot, he says for criminals.
He's on edge more than normal – making his nightly runs to check on his property.
"It could be any of our relatives, we just don't know," he said. " They need to find out how this happened as quickly as possible."
The big questions remain – who was this woman and how did she die. It will be up to the Wayne County Medical Examiner's Office to answer those questions.