Bouncer at Dooley's Tavern in Roseville shot dead while removing suspect from bar
ROSEVILLE, Mich. - A Warren man died after being shot several times while another was injured at a Roseville bar Saturday night, police said.
The victim was identified as 36-year-old man named Julius who worked as a bouncer at Dooley's Tavern. According to Roseville police, he was removing an individual at the bar when the suspect produced a firearm and shot Julius several times.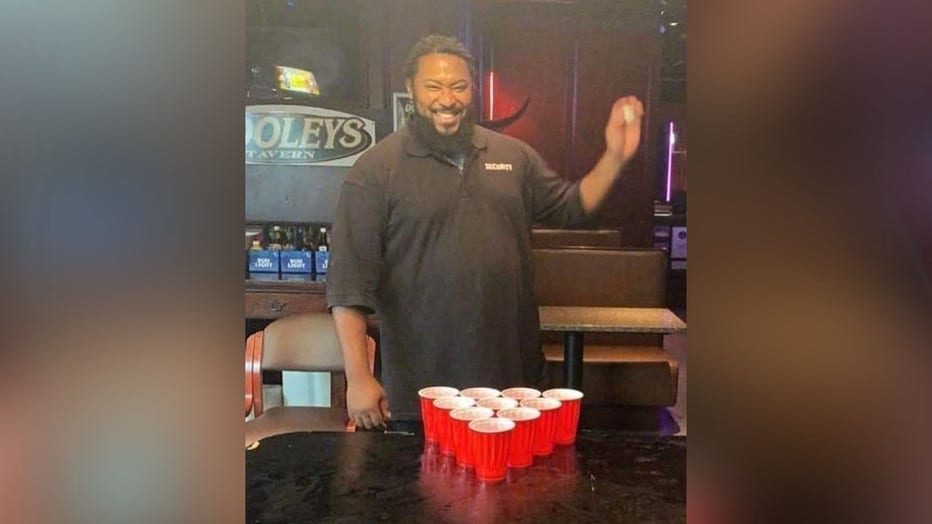 Julius, 36, of Warren. An employee at Dooley's Tavern in Roseville, he was shot dead while removing a man from the bar. The photo was provided by a friend of Julius. 
"It's just wild to see somebody with such a kind soul, just doing his job, would be taken away like this. It doesn't make any sense," said Corey Whitfield, a friend of Julius.
The shooting happened at approximately 11:40 p.m. Saturday night at the bar, which is located at 32500 Gratiot Avenue. 
Police arrived almost immediately after the shooting occurred, a release from deputies said. There, they found two victims with gunshot wounds before arresting the suspect. He was identified as a 25-year-old man from Farmington Hills. 
While the suspect was being escorted from the bar, he was fighting with employees. He began shooting while he was being removed.
"I saw Julius fall. It didn't hit me what really happened until they pulled him away," Whitfield said. "They said he had a faint pulse and I hoped he was going to make it."
Julius was taken to the area hospital where he was pronounced dead. The second victim who sustained gunshot wounds during the incident is expected to be okay.
MORE: Police investigating road rage incident in Detroit after suspect shoots at car carrying 5 people
The suspect is expected to be arraigned this week.
"I've never experienced anything like this in my life before. To see somebody get gunned down right in front of me … especially someone I know and loved," Whitfield said.
A mother with a son who's also a bouncer at the bar spoke about the loss of Julius.
"If you were sad, he would make you smile. Always wanted to put a smile on someone's face. Always there for everyone … all his friends … everybody. He had a family, four kids, just bought a house … he wasn't even supposed to be there last night, and now he's gone."
Two fundraisers were set up by his loved ones. One GoFundMe was set up to help fund his funeral. The other GoFundMe is to help raise money for his family and four children.
The hashtag #justiceforjuliusakajuju was started on Facebook in his memory. Loved ones are also selling t-shirts and bracelets to help raise money for his family.
Please contact the Roseville Criminal Investigation Division if you witnessed this incident at (586) 775-2100.
The shooting remains under investigation.