18-year-old shot inside store at Briarwood Mall in Ann Arbor
ANN ARBOR, Mich. (FOX 2) - Ann Arbor police are investigating a shooting Friday afternoon at Briarwood Mall in an attack that investigators say was not random.
One person was shot at about 3 p.m. inside the Von Maur store, police said. He suffered non-life-threatening injuries. Police are still looking for the shooter.
A witness told FOX 2 that the victim was an 18-year-old male, hit in the arm. The witnesses were in the parking lot setting up for a craft show when they encountered the victim, they said.
"I was in the parking lot and he actually came up to me saying he got shot," said a witness named Tasha. "There was another lady next to me that was a nurse, so she took care of the triage and I called 911 and (his) parents and police took care of it from there."
Police said it is not an active shooting situation and it does not appear to be a random shooting, but people are being asked to avoid the area while officers investigate.
"He was very calm, considering he had just got shot," Tasha said. "But we got him laid down and got the triage under control and everything and he kept it together."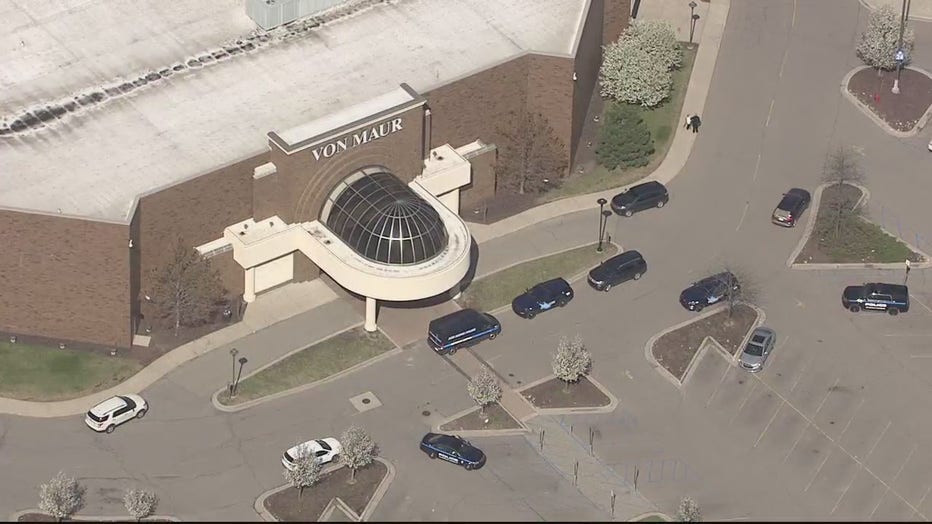 "Based on our current findings it does not appear to be random," said Ann Arbor Police Chief Michael Cox. "We are looking at video footage, we are looking at a few things, and currently it does not appear to be random."
Fleming said she asked the 18-year-old who shot him.
"He has no idea," she said. "He did not see anything, he said he did not hear anything. Obviously, I was outside so I did not, either."