Clawson family loses home from freak accident involving charcoal grill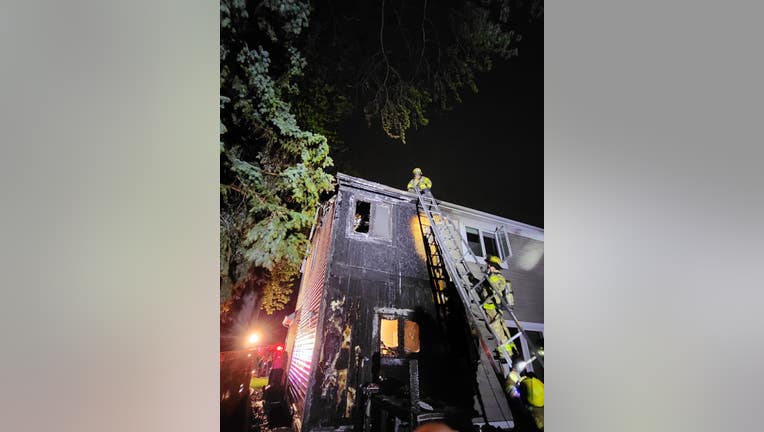 article
CLAWSON, Mich. (FOX 2) - A Clawson family is just thankful to still be alive and unhurt after a freak accident involving their charcoal grill led to a complete loss of their home. 
Firefighters were on the scene of the May 14 fire within minutes. Unfortunately, the damage done to one end of the home was enough it'll require ripping the entire home down and starting over.
"They're going to end up ripping it all down to the studs," said Rick Lockwood. 
Lockwood says the incident is a good reminder about best practices when grilling: watch for embers.
The family was grilling for Mother's Day when an ember from the charcoal grill was blown onto their deck, lighting the propane tank on fire and, according to Lockwood's email, "turning it into a flame thrower pointed at the side of our home."
Family ran into the home and retrieved their 16-month-old daughter who was fast asleep. 
The damage from the fire was extensive, and the family will be displaced for months.
MORE: Southfield strip mall torched by massive blaze Tuesday morning
"Unfortunately the water damage, the smoke damage, the fire damage has pretty much compromised the entire house," said Lockwood.
Also damaged in the fire was most of the family's possessions for their daughter. Their dog also made it out of the home safely. 
The family also set up a gofundme here.