Southfield strip mall torched by massive blaze Tuesday morning
SOUTHFIELD, Mich. (FOX 2) - Dozens of firefighters from several departments spent Tuesday morning battling a blaze at a Southfield strip mall which had been wreathed in smoke and flame by the time crews arrived.
Two hours after the fire stated, crews were still locating hot spots within the five-business establishment, which is located on 10 Mile and near the Southfield Freeway. 
The cause of the fire has yet to be determined, but crews believe the fire started inside a beauty store at the strip mall. 
The other stores at the mall include a men's store, a dollar general, and a restaurant. 
No injuries have been reported.
"It's a larger response no doubt about it. Systems in place worked out, called for mutual aid off the get-go so just really happy how it worked out," Southfield Fire Capt. James Bunker.
RELATED: 2 firefighters injured, 1 sent to hospital in Farmington Hills apartment fire
Crews were called out to the 18200 block of 10 Mile around 4:15 a.m. following reports of fire and smoke coming out the front and top of the structure.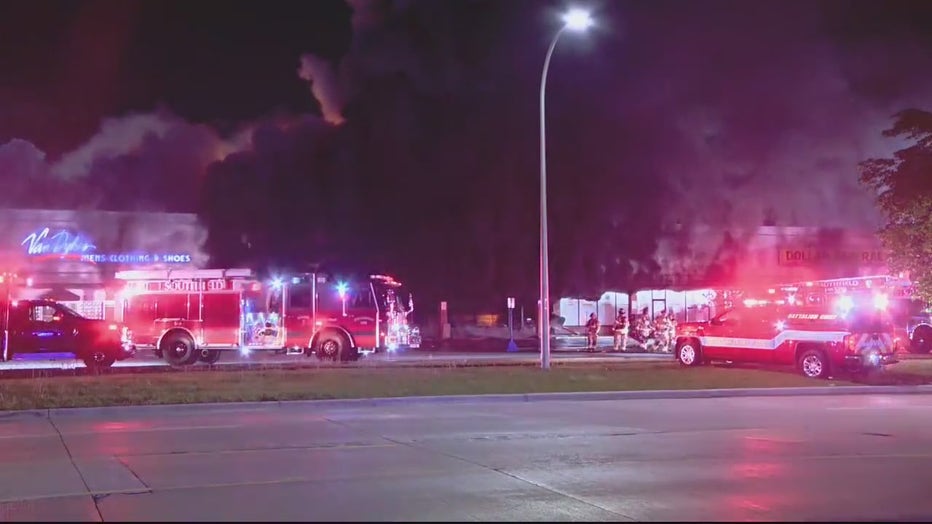 While some of the businesses may have escaped the fire damage, it would have been tougher to avoid potential water damage after two ladder trucks were deployed to get access to the roof of the building.
Crews that responded included Royal Oak, Birmingham, and Ferndale.