Dearborn Heights School District unions hold no-confidence vote against embattled superintendent
DEARBORN HEIGHTS, Mich. (FOX 2) - It'd be tough to find consensus among 188 people on almost anything - but in a rare vote of no-confidence against the superintendent of Dearborn Heights School District, employees almost did just that.
By a 187-1 vote, teachers and secretaries at the Dearborn Heights School District #7 expressed overwhelming disapproval of their boss Dr. Tyrone Weeks.
"99.5% of the employees of the para-pros, the secretaries and the teachers voted they do not have confidence in the superintendent," said Amanda Moran of the Dearborn Heights Education Association. "I've taught for 22 years in the district and I do not believe in the history of the district at all that there has been a vote of confidence in the superintendent."
Moran spoke on Tuesday following the vote last week, which included three separate teacher's unions. Also Tuesday evening, the school board held a meeting mostly behind closed doors. 
Weeks has been the subject of discussion among many education circles in Dearborn Heights since he suspended a popular principal, which prompted a large walkout among students at Annapolis High School.
Aaron Mollett was put on leave following a tragic incident at the district after student died.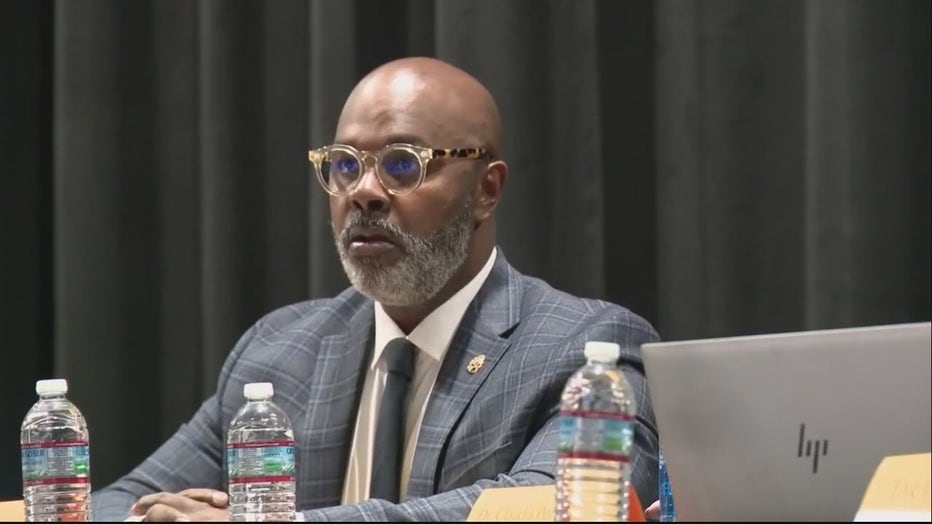 Tyrone Weeks, Superintendent of Dearborn Heights Schools.
He's since been reinstated at the school as principal, while Weeks was put on leave by the school board following the move, as well as reports of three Title IX complaints against the superintendent. 
RELATED: Dearborn Heights principal reinstated, superintendent on leave after unruly school board meeting
The swap among reinstatements happened on May 18 and the protest happened on May 9, making for a busy end of the school year for the district.
The details behind the complaints filed against Weeks are unclear. 
He was previously named as a top candidate for the superintendent position at Kalamazoo Public Schools.