Dearborn man accused of synagogue threats federally charged for lying on firearms form
FOX 2 (WJBK) - More trouble for the Dearborn man accused of ethnic intimidation at a Jewish synagogue. As of Wednesday afternoon, Hassan Chokr is now under federal indictment.
On top of facing ethnic intimidation charges for threatening people outside a Jewish synagogue in Bloomfield Hills, Chokr is now under federal indictment, accused of being a felon in possession of a firearm and lying on a federal firearms form.
He tried and failed to buy a rifle, shotgun and handgun at a Dearborn gunshop after allegedly hurling hate speech at the synagogue.
"There were three questions that were specifically asked that the individual answered falsely and that's what caused for a denial from the NICS section," said James Robinson Jr. of the Firearm Exchange.
NICS is the National Instant Criminal background check system that everyone undergoes when they try to purchase a firearm at a gun range, gunshop or from other federal firearm licensed dealers like Robinson.
"Given this situation, it's a plain and simple example of not putting firearms in the wrong hands," he said.
Chokr, 35, was petitioned for mental health treatment in 2021, convicted of a felony in 2017, and has several other felony charges hanging over his head — all of which bars Chokr from buying firearms.
He faces a max of 10 years in prison and a quarter million dollar fine if convicted of either of the two federal charges.
Related: Man charged with synagogue threats held on $1M bond - flips off judge, makes anti-Semitic remarks
The December incident in Bloomfield Hills struck a nerve in the Jewish community and provided a stark example of the rise in antisemitic confrontations.
"In some ways an act such as this at Temple Beth-El it was shocking yet unsurprising," said Sam Dubin.
Dubin is the assistant director of the Jewish Community Relations Council and American Jewish Committee.
More: Man charged with ethnic intimidation for threatening families and staff at a Bloomfield Hills synagogue
He says all aspects of the criminal justice system worked to protect the public from Hassan Chokr and they too, are working to address antisemitism.
"When this happened we really focused on our interfaith work: our work with the Christian community, with the Black community, with the Muslim community," Dubin said. "So we always so what we're doing in our interfaith work as an antidote to this hate and vitriol."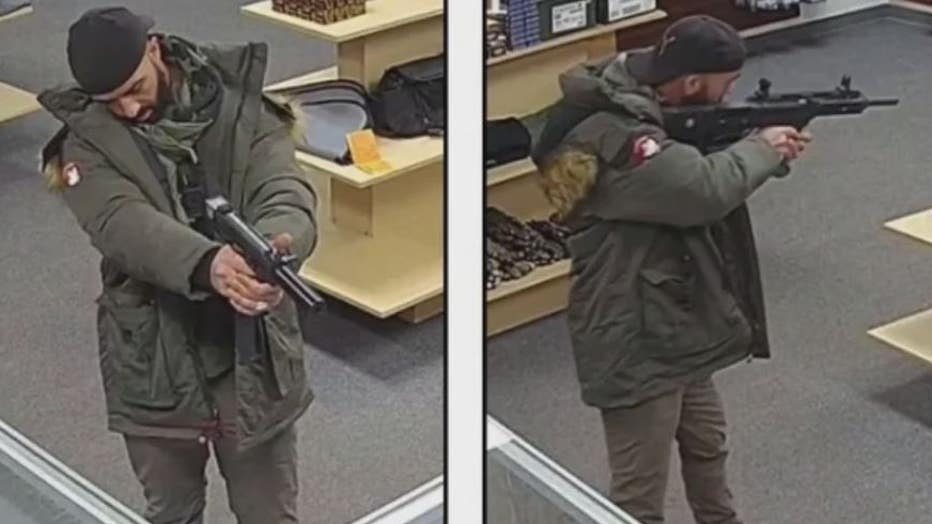 Hassan Chokr tried and failed to buy a rifle, shotgun and handgun at Dearborn gunshop after hurling hate speech at the synagogue.