Detroit pizza delivery shooting suspect's bond reduced to $5K after defense argues he wasn't shooter
DETROIT (FOX 2) - A man charged in connection with a shooting stemming from an errant pizza delivery in Detroit received a lower bond Thursday.
Deon Ray Thomas, 32, was charged earlier this week with assault with intent to murder, four counts of assault with intent to do great bodily harm, four counts of felonious assault, and 12 counts of felony firearm.
Thomas' bond was originally set at $500,000 cash/surety but was lowered to $5,000 after his attorney argued that the prosecution did not provide enough evidence to prove that he was the shooter.
The charges against Thomas were issued after authorities say a pizza delivered to the wrong house on Penrod near Schoolcraft and the Southfield Freeway led to a shootout April 11.
"They described the individual as light complected with curly hair and skinny, they described the second individual as 5-foot-5, chubby, neither of those descriptions come close," said Randall Upshaw, defense attorney.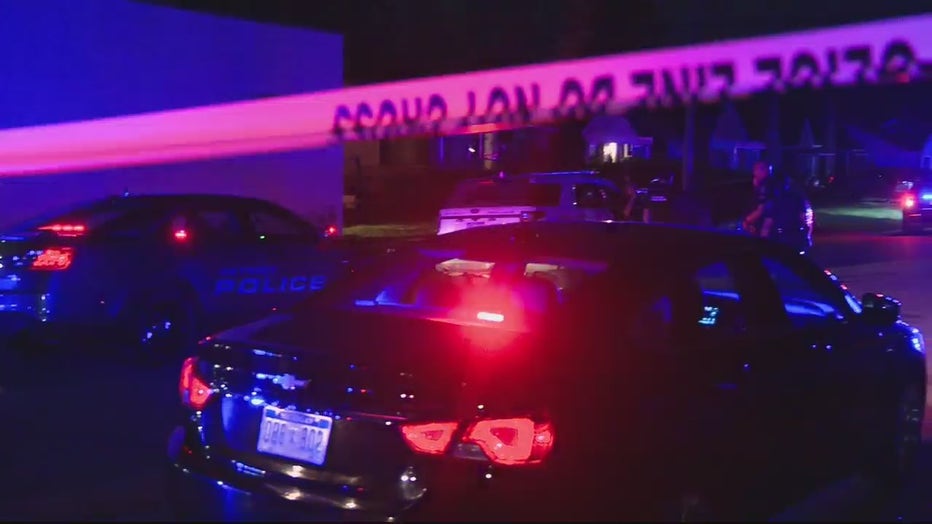 "I don't remember what Mr. Upshaw's client looks like your honor, I admit this is a complicated situation, a lot of people, a lot of guns," said Jennifer Douglas, Wayne County Prosecutor's Office.
The suspect was not present on Zoom for the hearing Thursday — you see he was also a victim in a hospital right now, recovering from being shot.
 
"This key part is this judge - when Mr. Deon Thomas was attempting to say hey everybody cool down, trying to be a peacemaker he was shot in the the leg immediately," said Upshaw. "He's not the person who shot that shot, CPL holder, someone shot him in the leg, he shot in return he told police that."
After listening to what the defense attorney had to say,  the judge lowered the suspect's bond from $500,000 to $5,000.
"I am going to take into account that he has no record, he's a CPL holder and I don't really understand what happened here and what role — and that's not for this, this is a bond hearing," said Chief Judge William McConico.
Authorities said Thomas allegedly shot a 31-year-old man, a 36-year-old woman, and two 14-year-old boys after they ate the pizza that wasn't theirs. Thomas was also shot during the argument.
Thomas is due back in court Tuesday for a preliminary exam.