Detroit police release sketch of suspect who raped 80-year-old woman after dragging her out of house
DETROIT (FOX 2) - Detroit police are continuing to search for a suspect who raped an 80-year-old woman over the weekend.
According to Chief James White, the suspect approached the woman at her home on Memorial near the Southfield Freeway and I-96 and asked if she needed help with packages. She declined.
Later, he came back and entered her home through an open backdoor around 9:05 p.m. Sunday. When the woman told the man to leave, he grabbed her, dragged her outside, and sexually assaulted her. This happened as the victim's handicapped husband was inside the home.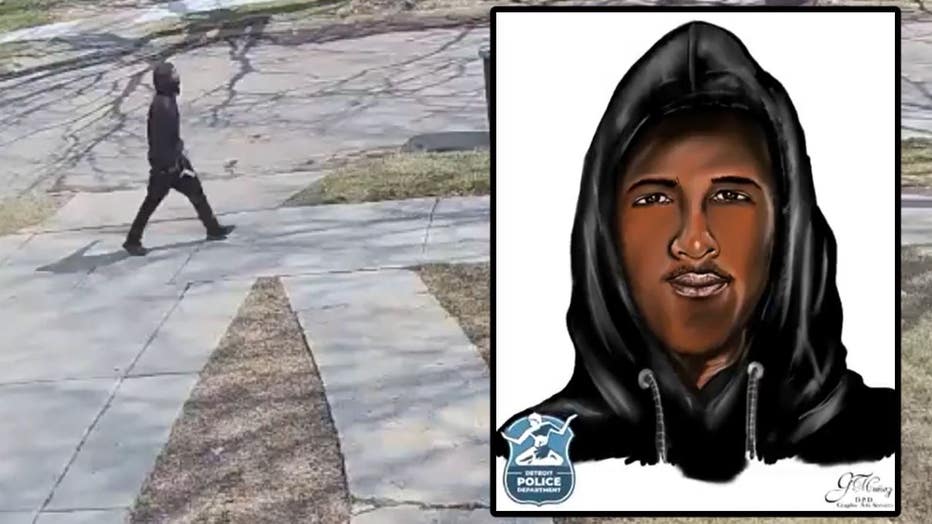 Police said the suspect was in his 20s. He is Black with a medium complexion, has a slim build, and is about 5 feet, 8 inches tall.
"Extremely heinous act," White said. "These are the cases that keep us all up at night."
During a press conference Wednesday, White said he is confident his department will catch the man. Police believe the suspect is in the area.
Community activists joined White and said they want to make sure the suspect does not feel comfortable in their neighborhoods.
"Our most vulnerable members of our community, our seniors, don't deserve this," White said.
Anyone with information is asked to contact police at 313-596-1950.