Detroit police seek 2 suspects involved in an armed carjacking on the city's northwest side
DETROIT, Mich. (FOX 2) - Detroit police are seeking information on two suspects who carjacked a man last week.
Two armed men walked up to a man inside his car on Jan 24. in the 19100 block of Telegraph, said police. Officials said the 56-year-old man was ordered to get out of his car by the suspects.
The man got out, and the two suspects drove off in his car; a light blue 2013 Chrysler 200.
The first suspect is described as a slim man wearing a red hooded sweatshirt. The second suspect is a slim man in all black clothing.
Anyone who recognizes these carjacking suspects, or with information, is asked to call the Detroit Police Department's Commercial Auto Theft Unit at (313)596-2555 or Crime Stoppers at 1(800)Speak-Up.
READ NEXT: Police searching for missing Ann Arbor student who was last seen at her high school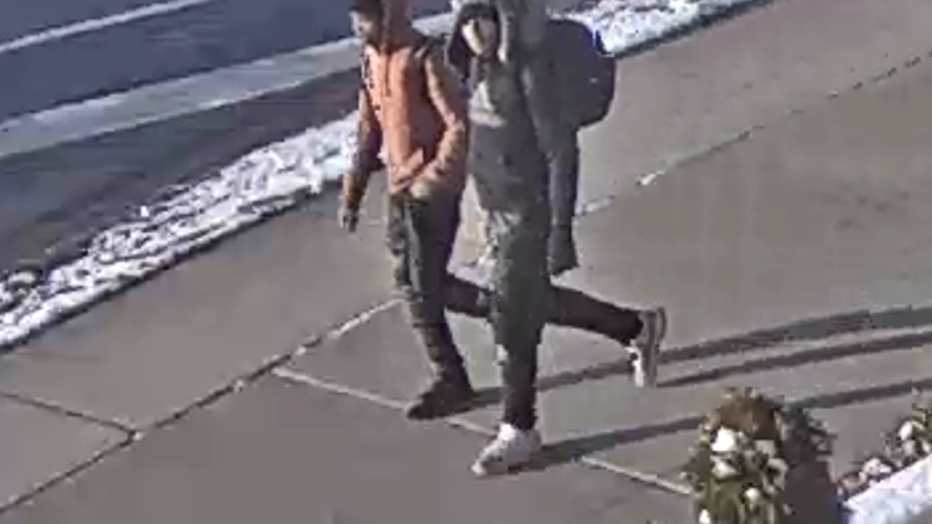 Two carjacking suspects in the 19100 block of Telegraph (photo: Detroit Police Department)