Dozens of seniors without homes after massive fire at Southgate apartment complex
SOUTHGATE, Mich. (FOX 2) - Dozens of people are without a home after a massive fire Tuesday at a Southgate senior apartment complex.
The fire at the Meadows of Southgate is believed to have started on a second-story balcony around 3:15 p.m.
"The flames were coming out, it caught the top balcony on fire, then it went up into the ceiling part," said James, who lives near the apartment on Allen Road near Eureka and witnessed the fire.
When fire crews arrived, they started rescuing people from the building and putting the flames out, a process that took hours. Early Wednesday, they were still at the scene extinguishing hot spots.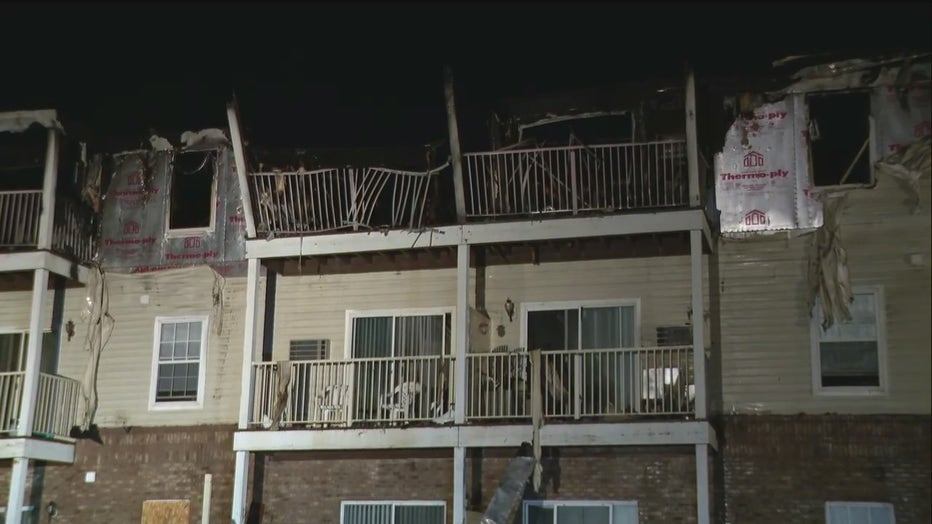 "Someone called me and said the apartment was on fire. I got here. My dog was still in there," resident Denise Samuels said. "So, I went in there and I got my dog and I ran back out."
Though she was able to rescue her dog, some pets did not make it.
Five people, including three residents and two firefighters, were taken to a hospital with unknown injuries. They are all expected to survive.
Most of the building was either destroyed by the flames or badly damaged by water.
Residents impacted can call 1-800-RED-CROSS for help.
Watch FOX 2 News Live