Driver believed to have been on drugs hits MSP car in Taylor, police say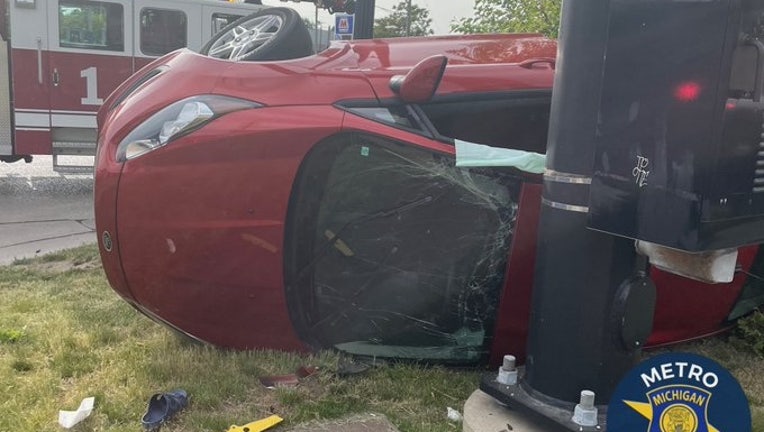 article
TAYLOR, Mich. (FOX 2) - The Michigan State Police said a trooper who was responding to a crash had his lights and sirens on in Taylor when a passenger car cut across traffic and pulled in front of him before the car wound up on its side.
MSP said the trooper was heading north on Telegraph in Taylor with its emergency lights and sirens on around 5:40 Sunday evening when a car pulled in front of them.
According to MSP, a 67-year-old was in a Ford passenger car when they pulled out of a Marathon Gas Station across all southbound lanes, through the turnaround lane, and then pulled into the northbound lanes, right in front of the patrol car.
The Ford was hit by the trooper and flipped on its side.
Both the driver and passenger had minor injuries. The trooper was not hurt.
The driver of the car was taken to the hospital for a blood draw on suspicion of operating under the influence of narcotics.