Eastbound I-94 reopens in Ann Arbor after truck hit overpass, closing freeway for days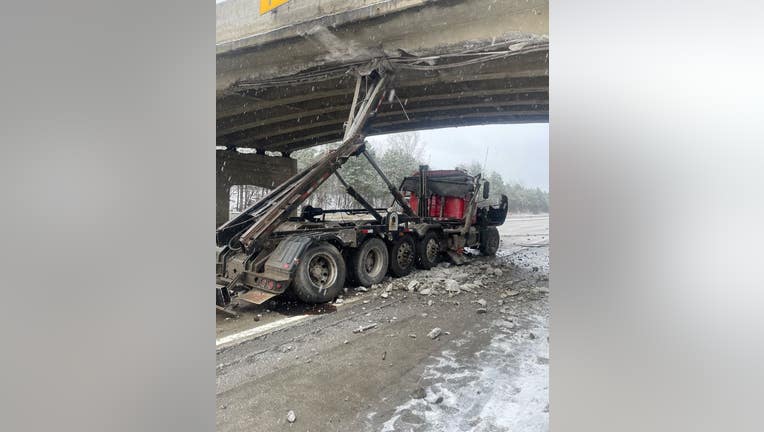 article
ANN ARBOR, Mich. (FOX 2) - Eastbound I-94 is now back open at Liberty Road in Ann Arbor after an overpass was hit by a truck Monday.
A truck with its boom up hit and severely damaged the Liberty Road overpass. No one was hurt in the crash, but it forced the closure of both the freeway and Liberty Road.
Emergency repairs were done on the overpass from Thursday evening into Friday morning. 
These repairs closed both sides of the freeway. Westbound has also reopened, and Liberty has a single lane open. There is a temporary traffic signal in place to allow for two-way traffic.
The Michigan Department of Transportation said the emergency repairs cost $252,000.
"It was a real herculean effort by Toebe Construction and the MDOT team to get this busy freeway reopened," said Greg Losch, MDOT University Region engineer. "I-94 is a significant corridor for commuters, travelers, and commercial traffic. We appreciate both teams being so responsive to the needs of the local community."