Election results: State Rep Coleman to win Westland mayoral seat among other close races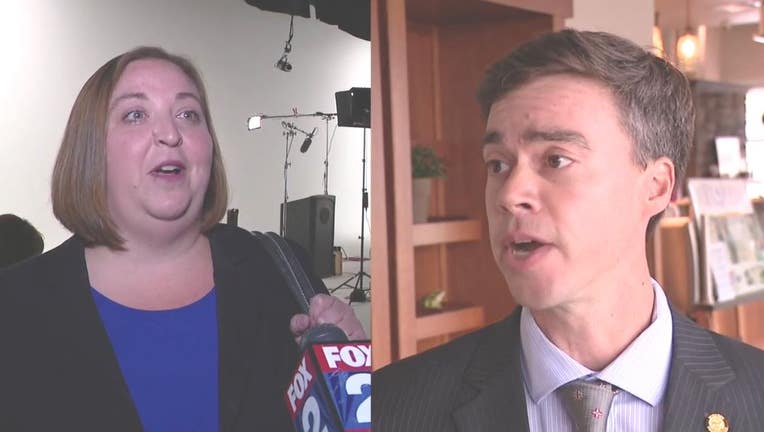 article
FOX 2 (WJBK) - In Westland, State Rep. Kevin Coleman appears to have defeated incumbent Michael Londeau. The term is a partial one, ending in three years after former longtime Mayor Bill Wild resigned for a job in the private sector. Coleman had 59 percent of the vote to Londeau's 40 percent with 100 percent of the vote in.
In Warren, State Rep. Lori Stone was running against George Dimas to replace longtime outgoing Mayor Jim Fouts. Fouts was denied a chance to run for a fifth term in office after a decision from the Michigan high court denied his appeal of a lower court's ruling.
Stone defeated Dimas 53 percent to 47 percent.
Since Coleman and Stone will no longer hold spots in the House, their seats are up in the air.
Aside from the election impacting control of the House, there were plenty of others taking place across Metro Detroit as well on Tuesday.
In other mayoral races:
Allen Park: Felice Tony Lalli led with 61 percent to Gail McLeod's 37 percent.
Clawson - Paula Millan led with 64 percent over Andrea Hodges (35 percent).
Eastpointe: Michael Klinefelt led with 63 percent to Mary Hall-Rayford's 36 percent. 
Farmington Hills - Kenneth D. Massey led with 56 percent lead over Theresa Rich (42 percent).
Ferndale - Raylon Leaks-May led with 81 percent over Sean Hurley (18 percent).
Flat Rock: Steven Beller led with 51 percent to Jesse Cowell's 48 percent.
Fraser: Michael Lesich led with 59 percent to Mike Canagie's 40 percent. 
Grosse Pointe Park: Michele Hodges led with 57 percent to Christine M. Gallagher 41 percent.
Novi - Justin Fischer led with 54 percent over Aaron Martinez (45 percent).
Royal Oak - Michael C. Fournier led with 61 percent over Trish Oliver (38 percent).
South Lyon - Steve Kennedy led with 75 percent over Jacob McLeod (24 percent).
Marijuana dispensary proposals in four Metro Detroit communities faced long odds in Birmingham, Grosse Pointe Park, Keego Harbor, and Rochester races. Go here for the latest results.
In two local city council races of note, a well-known police chief and a former reality TV star were each performing well.
Warren Police Commissioner Bill Dwyer was leading all Farmington Hills council candidates, with 19 percent of the vote among a seven-person field.
In Berkley Clarence Black, who starred in Survivor Season 3 in Africa and has a sports broadcasting background, had an inside track to one of the three council seats. Black had 25 percent of the vote, good for third of four candidates.
Royal Oak's proposal of ranked-choice voting led with 52 percent 'Yes' over 47 percent 'No.'
Ranked choice allows voters to rank candidates by preference on their ballots.
Stay with FOX 2 tonight for more results as they roll in.