Ethan Crumbley Miller hearing: Oxford High School shooter due in court for life without parole review
OXFORD, Mich. (FOX 2) - Oxford High School shooter Ethan Crumbley will face a judge Thursday, but is not expected to learn his sentence yet this week.
Crumbley will be in court for what is known as a Miller hearing, a name that comes from the U.S. Supreme Court's 2012 Miller v. Alabama ruling.
Crumbley pleaded guilty to four counts of murder, one count of terrorism, seven counts of assault with intent to murder, and 12 counts of possession of a firearm while in the commission of a felony after the Nov. 30, 2021 shooting. However, he cannot be sentenced until a judge considers his cages since he is a teenager facing life in prison. 
FOX 2 plans to stream the hearing, which is set to begin at 9 a.m. July 27.
That ruling prevents mandatory life without parole sentences for children. These sentences can still be imposed, but they require a special hearing to decide if it is appropriate. This means that Crumbley, who was 15 at the time of the crime, cannot automatically receive life without the chance of parole.
Ethan Crumbley requests life without parole be dismissed from sentencing
The hearing starts at 9 a.m. on Thursday and is expected to go at least two days. A ruling from Oakland County Judge Kwame Rowe is not expected at the end of the hearing.
Read: Crumbley pleads guilty to murder, terrorism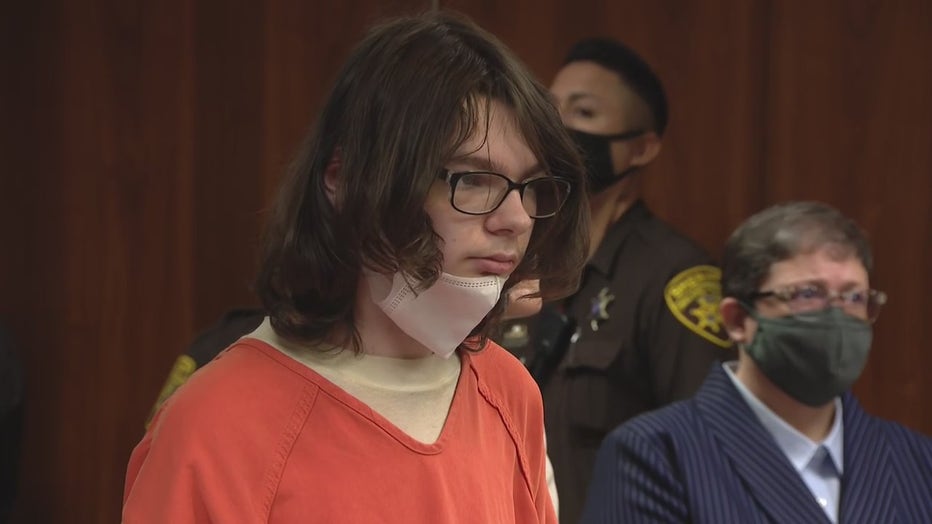 Crumbley, 16, could be sentenced to life without parole, depending on the outcome of his Miller hearing. He previously requested that Rowe remove the life without parole possibility from his sentence, but Rowe declined. 
During Thursday's hearing, Rowe will consider factors such as Crumbley's age, life circumstances, and crime circumstances. This hearing could last several days.
Once Rowe has heard and weighed the facts, he will announce his decision at a later date. Crumbley's sentencing will then be scheduled.