'Every minute felt like an hour': Detroit police help save 6-week-old baby who stopped breathing
DETROIT (FOX 2) - Detroit police were in the right place to help get a baby to the hospital when he stopped breathing last week.
"Baby's not breathing. There's a very, very, very faint heartbeat," mother Bianca Johnson said. "I felt that I was holding what is the life of this baby.
Johnson and her husband started driving baby Anthony to the hospital.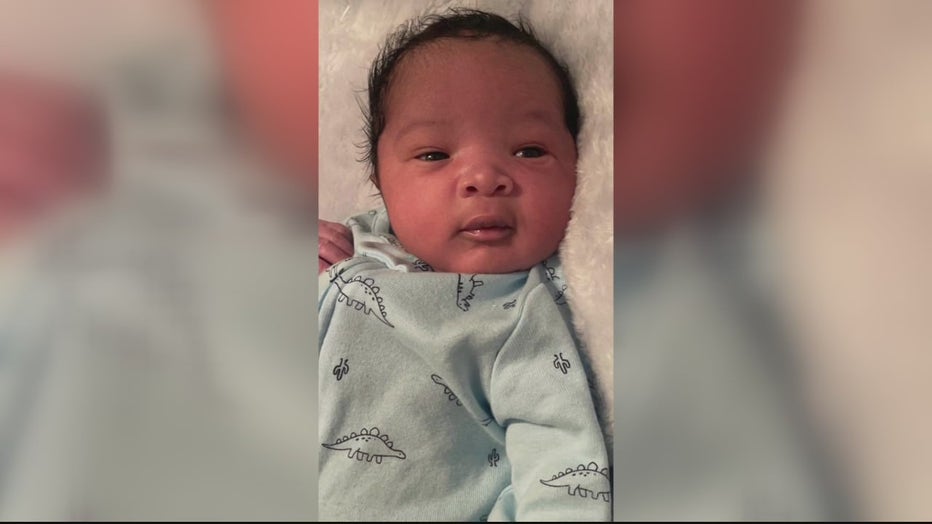 Around the corner from their home on the east side, they saw two police officers who were finishing a traffic stop.
"A lady says, 'Our baby's not breathing,' and the man leans across, and he says, 'And we need an escort,' and then they take off like a bat out of hell," Officer Douglas Nichols said.
Nichols and Sgt. Charles Spruce followed and caught up to them, so Johnson and 6-week-old Anthony could get into the patrol vehicle. While police drove, the baby was barely breathing. 
"Every second felt like a minute, and every minute felt like an hour," Johnson said.
As the officers were about to pull over and do CPR, they ran into Detroit fire medics. EMTs jumped in to get Anthony breathing. After, police shut down roads and Anthony was taken to Children's Hospital, where he is now stable, but still in critical condition.
"This is what we do," Spruce said.
Seven years ago, Nichols and Spruce saved another baby when they were flagged down about a premature girl who was not breathing.