Explosive device found at Pier Park in Grosse Pointe Farms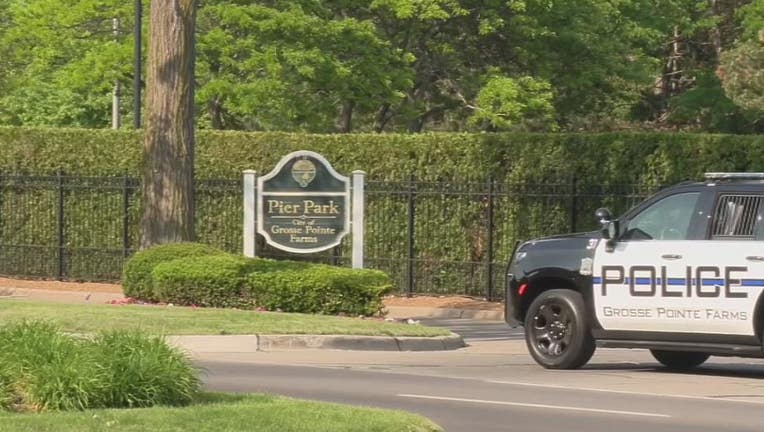 article
FOX 2 (WJBK) - An explosive device was found at Pier Park in Grosse Pointe Farms Friday, according to police.
Grosse Pointe Farms Department of Public Safety was notified about the suspicious metal object on Friday night around 11:05 p.m. Officials say it was found by a park employee near the pedestrian drop-off area and thrown into the lake.
The park was closed for a sweep by police as a precaution. Technicians from the Michigan State Police, ATF and the Detroit Bomb Squad were called for assistance.
The Grosse Pointe Farms Dive Team recovered the device from Lake St. Clair. It was examined and confirmed to be a pipe bomb.
Technicians on the scene safely neutralized it.
READ NEXT: Police search for suspect shooter after Detroit woman struck riding in Uber
Officers from Grosse Pointe City, Grosse Pointe Shoes and K-9 unites from the West Bloomfield Police Department, Bloomfield Twp Police Department, Michigan State Police and Grosse Pointe Farms assisted in searching and clearing the park.
No other dangerous object were found according to police. The incident remains under investigation.
The park is resuming regular operating hours on Saturday, June 3.
READ NEXT: Detroit Police: 2 killed after car crashes into pole, driver flees on foot