Family surprised with furniture shopping spree after fire destroys Oakland County home
NOVI, Mich. (FOX 2) - A family who lost everything in a house fire earlier this month received a big surprise Monday – a furniture shopping spree, so they could furnish their new home.
Josiah Simmons, Samantha Reynolds, their three children, and Reynold's grandmother lived in New Hudson before a fire ripped through the home. Reynold's grandmother died from injuries she suffered.
"Living in the vehicle was really tough," Simmons said. 'Just that moment of what to do next? You know what I mean? It was really terrifying. It was really scary."
The family was living in their car until Simmons' job and the community rallied to help them get a new home. There was just one problem – they had no furniture.
Ashley HomeStore provided the family with $4,500 to get what they need.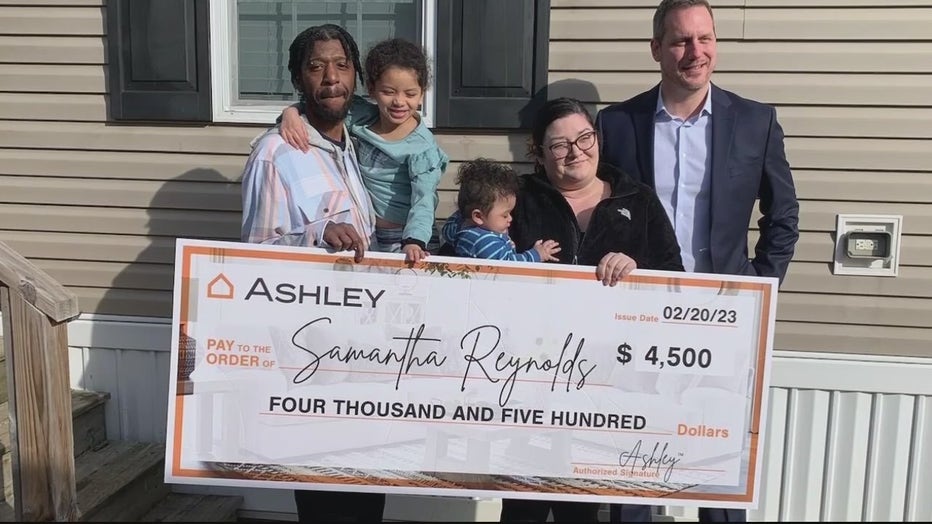 The family filled their home with a new couch, beds, pillowcases, and more.
"It's just a blessing that so many people came together to help us," Simmons said.