Feds: Inkster rapper 24Lik busted trying to bring gun with Glock switch into Detroit club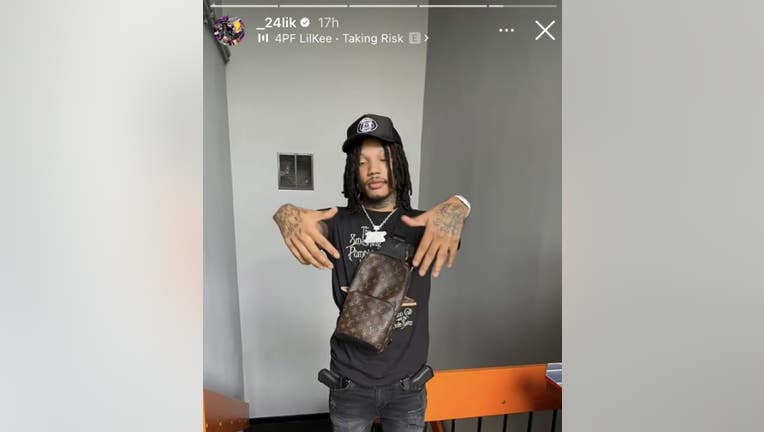 article
DETROIT (FOX 2) - Inkster rapper 24Lik allegedly tried to bring a gun with a Glock switch into a Detroit club over the weekend.
According to a court filing, 24Lik, whose real name is Malik Taylor, was trying to enter Truth Nightclub on Detroit's east side while concealing a pistol equipped with a switch and an extended magazine around 1 a.m. Sunday. 
Glock switches convert ordinary semi-automatic pistols into fully automatic machine guns.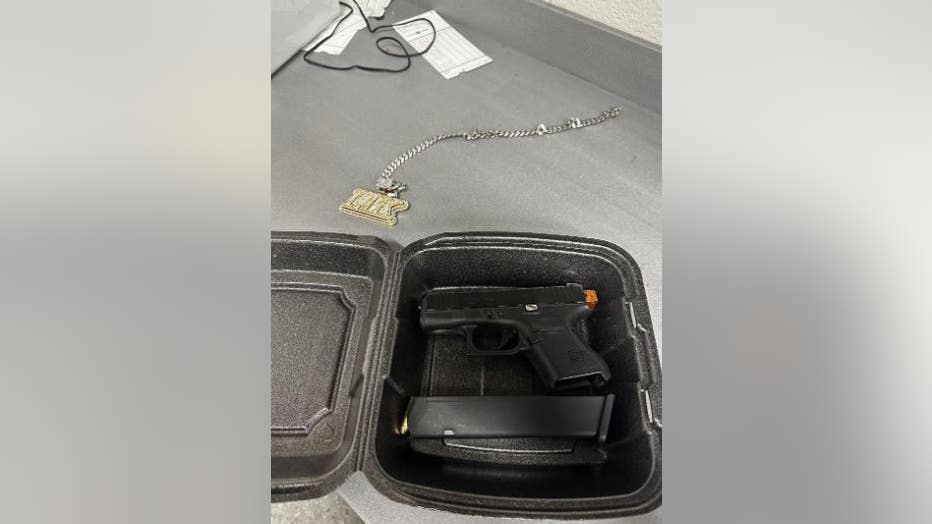 The gun Malik Taylor allegedly tried to bring in the club (Photo: US District Court filing)
When police arrived at the club, one of the officers recognized Taylor because he is allegedly a member of a violent street gang Cashgang.
Taylor was extremely intoxicated, according to the court filing, and allegedly resisted arrest. While handcuffed, he allegedly got out of a police vehicle and tried to run away.
Aug. 30, days before his arrest, police say Taylor was seen in a YouTube music video holding the same pistol and Glock switch. In that video, he allegedly said the "feds" are on him, and that "we" might have to "sweep" the cops, while pointing the gun at the camera.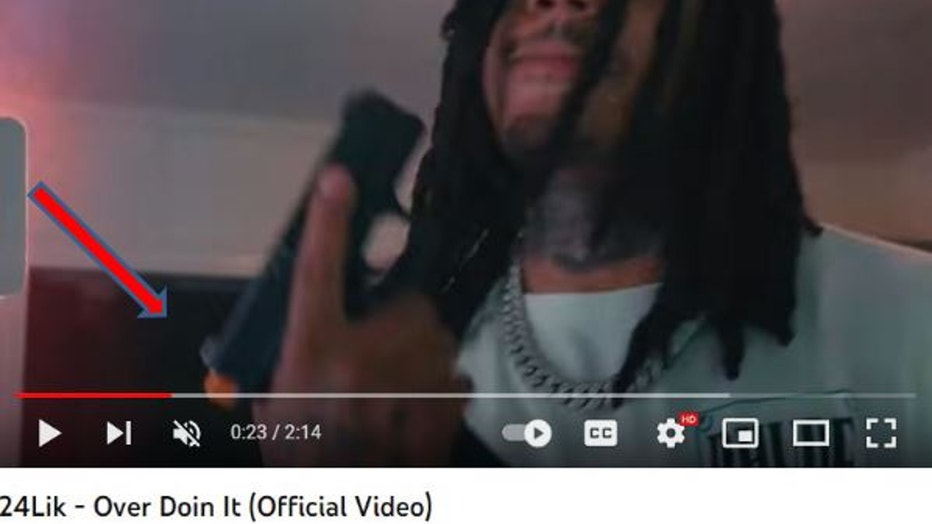 The 24Lik music video (Photo: US District Court filing)
In another video posted earlier this summer, authorities say Taylor rapped about adding a switch to make a gun shoot faster. 
Taylor, who is a felon after a 2019 conviction for uttering and publishing - possession of counterfeit notes, is now facing a felon in possession of a firearm charge. 
Watch FOX 2 News Live