Felony record expungement gives chance at fresh start; law to expand April 11
DETROIT (FOX 2) - Lavon Jones came to the Northwest Activity Center and it was the beginning of a process that was truly life-changing.
She had to fill out paperwork, There were also Zoom calls and phone meetings. But in the end, Jones connected with someone from Project Clean Slate to get her felony record expunged in November.
"It's the best opportunity I ever had in life," Jones said.
Project Clean Slate takes care of almost everything from preparing the expungement application, ordering court records, and helping people get through the process.
"I've been working and staying out of trouble," she said. "I kept my head down and was waiting for my opportunity to clear it all up."
When Jones was 22, she says she was arrested after riding in a stolen car.
"At the time I didn't know the car was stolen, he had a key, it had a plate on there," she said. "I  had a plea for driving on a suspended license."
The driver walked free, but she took a plea deal to avoid prison instead of fighting the case.
"I was young and I didn't know what to do," she said. "I didn't want to go to jail.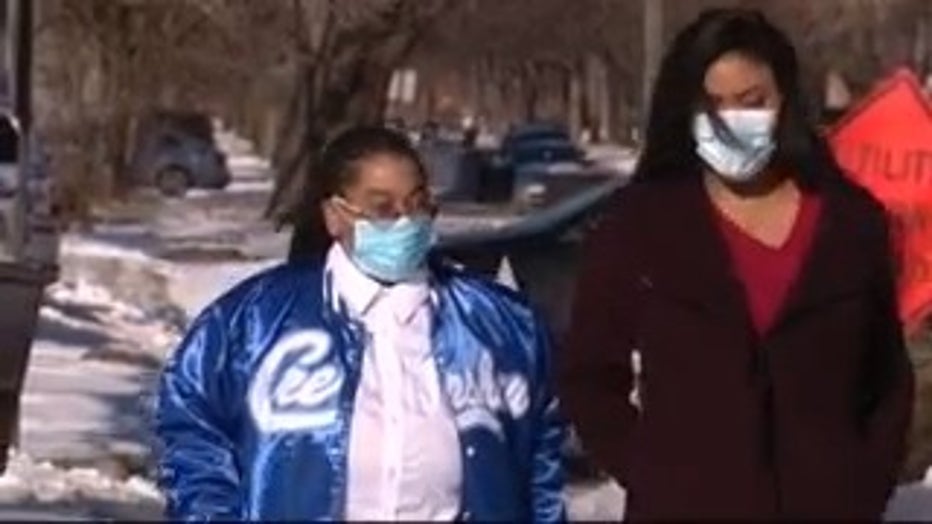 "It was really hard I couldn't get a good-paying job. It was hard to get any job. So I had to work minimum wage jobs."
Since the expungement, Jones has been promoted to being a manager of a restaurant. And now more people like her can have a fresh start.
The rules in Michigan are changing. Detroit Mayor Mike Duggan is pushing people to apply now before the new law takes effect to get the ball rolling. 
"If you've been to expungement fairs and you were told you were not eligible, there is a good chance by April 11 you will be," Mayor Mike Duggan said.
The new law takes effect on April 11. Here are a few of the changes:
Expungement is no longer restricted to people with one felony over a lifetime. In many cases, those with two to three felonies and a five-year clean record are now eligible. The same goes for misdemeanors.
Many traffic offenses can also be expunged, other than DWI and traffic accidents involving death.
Mayor Duggan hopes the city will be able to get 1,000 Detroit expungements in the first year after the law takes effect. Last year, PCS staff helped about 300 Detroiters clear their records.