Fire chief: hoarding situation fueled fire that killed elderly woman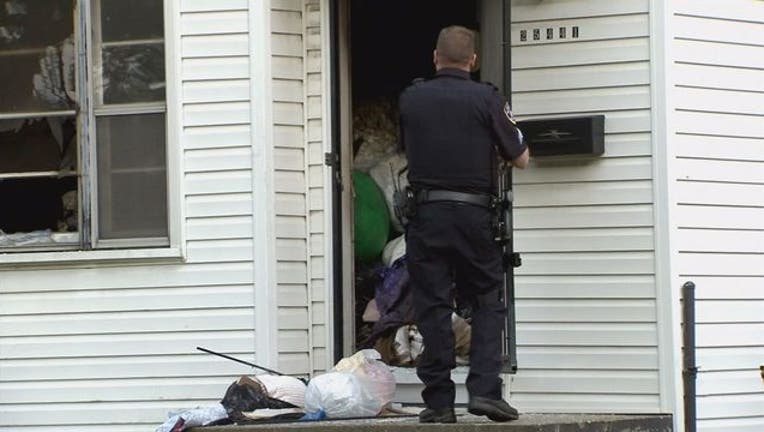 article
DEARBORN HEIGHTS, Mich. (WJBK) - An elderly woman was killed in a house fire Sunday in Dearborn Heights. Police say a hoarding situation inside the home contributed to the fast-moving flames and likely trapped the woman inside.
Neighbor Richard Berger leapt into action when he smelled smoke around 6:30 Sunday evening.
"I ran to this window right there, the flames shot out, so I backed up came to this window, broke the window, the smoke came out, and there was just nothing I could do," says Berger.
The woman was trapped by clutter and trash inside the home in the 25000 block of Yale Street, which is near near S Gulley Road and Michigan Avenue.
"The problem with a hoarding house, there's so much debris that just adds to the fire load, as things that can burn and it also blocks the heat release from the house, and it makes it difficult for the person to make it out. And that's what happened here," says Chief Dave Brogan of the Dearborn Heights Fire Department.
The fire station is located right around the corner and, despite their response time only 3-4 minutes from the time they got the call, the fire spread too quickly.
"She was overcome by the smoke, and they found her within four feet of the back door," says Brogan.
The woman, believed to be either 78 or 79 years old, lived alone and has lived here for decades, according to neighbors.
"It's just pretty sad, I mean she was just a nice older lady, didn't bother nobody, just sad," says Berger.
Some of the neighbors say they knew this woman most of their lives, and that they often helped her with chores like mowing the grass. Overall, though, they say she kept to herself. A family member tells us the woman's name was Carolyn Hansel.