Founders Brewing again sued for racial discrimination just before announcing Detroit Taproom closure
DETROIT (FOX 2) - Founders Brewing Co. faced another racial discrimination lawsuit just before announcing its Detroit Taproom has closed for good.
The Grand Rapids-based brewery abruptly shuttered Monday, citing the impact Covid closures that it said made it difficult to regain foot traffic.
In a statement from Founders, the brewery said the decision to close the taproom was announced to employees Monday morning, and they were not aware of the lawsuit until a reporter contacted them that evening.
Read the full statement at the end of this article.
That announcement came the same day a lawsuit was filed claiming racial discrimination at the taproom. 
The suit, brought against Founders by a Black employee who worked there from June 2021 until April 2023, claims that the "environment became so objectively racially hostile that she had no choice but to resign."
This is the second racial discrimination lawsuit filed against Founders because of alleged conduct at the Detroit taproom. In 2019, a former employee sued the company.
The employee behind that lawsuit said he was fired in 2018 after telling his supervisor that he planned to meet with the company's human resources department to discuss the alleged racist work environment.
After that lawsuit became public, Founders closed the Detroit taproom for several months. The company eventually settled with the former employee. When the taproom reopened in 2020, it said it was creating a diversity and inclusion strategy.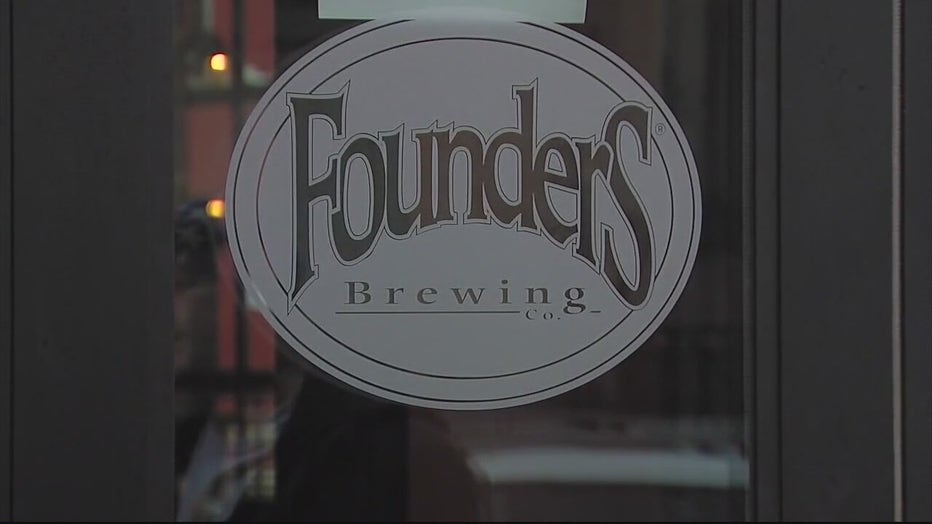 According to the new lawsuit, the former employee who worked there until April of this year said she was promoted to a part-time management role with no focus area, while white managers had a focus work area.
While she was a manager, she allegedly was still required to work server shifts and would not receive her managerial pay during those shifts. The lawsuit claims she was the only manager required to work server shifts.
Other instances of alleged racial discrimination were also described in the lawsuit, including someone telling the employee to be careful that her toddler doesn't "steal any money," and her allegedly being told that she hasn't "struggled enough to be black." She also claims that her name would be intentionally mispronounced.
According to the lawsuit, the employee reported the discrimination. She alleges in the suit that her complaints were dismissed or her hours were cut.
Eventually, she resigned. The lawsuit says that a white manager also resigned because they did not want to "be part of the ongoing discrimination she was being subjected to."
Statement from Founders:
"We are deeply saddened and concerned to learn of the recent accusations that have been brought against the Detroit Taproom. We take these claims very seriously, and we are conducting a thorough internal investigation.
"Since 2019, we have instituted mandatory bias, discrimination and harassment training throughout our organization. We have reexamined our policies and enacted new policies, along with implementing new procedures for the reporting of workplace concerns.
"Closing a business is a difficult decision, and this decision was made after a several year evaluation of the Detroit Taproom's financial performance that began prior to COVID and was made worse by the pandemic. During the closure of our Detroit facility on Monday, we were unaware of the filing. We announced the closing to all of our Detroit staff on Monday morning, and did not learn about the lawsuit filed against Founders until that evening when a reporter contacted us. As with any closure, there was a lot of work that needed to be done to prepare for the loss of this extension, including redistribution of internal assets, conversations with our landlord and pulling together a comprehensive severance plan, all of which take time.
"As to the pending lawsuit, we are sorry that this individual did not have a good experience with us, and to the extent it was due to our actions or inactions that contributed to that, we are deeply sorry."