Grosse Pointe prayer service honors Michigan State shooting victims including GP North, South grads
GROSSE POINTE FARMS, Mich. (FOX 2) - It was standing room only at St. Paul on the Lake Catholic Church in Grosse Pointe Farms where more than 700 people mourned the deaths of Arielle Diamond Anderson, Alexandria Verner, and Brian Fraser.
The three were fatally wounded in the senseless mass shooting at Michigan State University Monday night, which also left five others critically injured. 
"He was just the nicest, most genuine person," said Henry Chen. "I mean, I know I always had someone to talk to, if I needed it. He was just the life of the party."
Chen and Jacob Henige were in the same fraternity as Fraser. Chen and Fraser pledged together.
Henige and Fraser became fast friends at the beginning of the school year.
"I've only known him for six months, but we became so close, so fast. We lived on the same floor, in the same dorm," Henige said. "The first week of school we met, it was just like a friendship that I thought that I had since I was born.
Fraser grew up at St. Paul and graduated from Grosse Pointe South High School.
And while most of the people who attended the vigil were there for him. Father Jim Bilot and the rest of the clergy at St. Paul made a point to pray for Arielle Anderson and Alexandria Verner as well.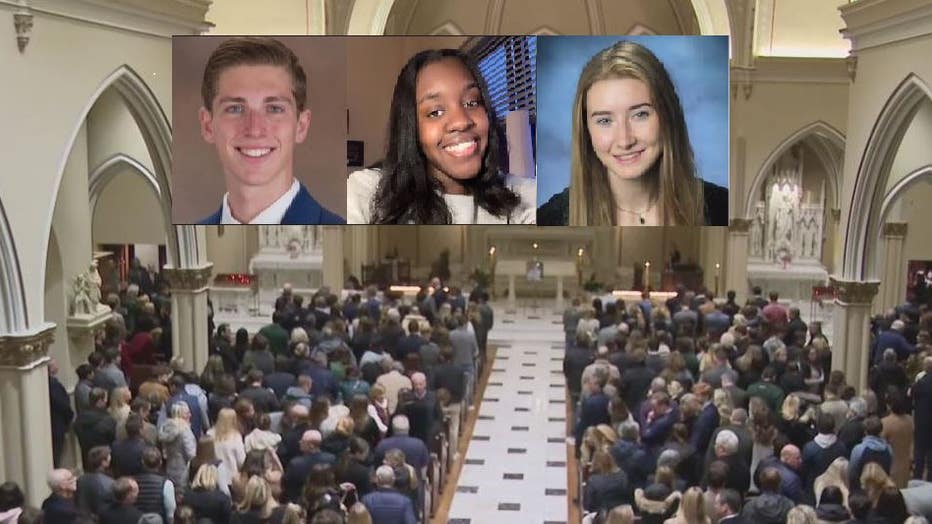 Brian Fraser, Arielle Anderson and Alex Verner.
"My mind and heart is thinking about those girls and those families too," said Fr. Bilot. "And I think that it helps the community here to know how much the three of them were connected, but they didn't even know each other."
Alexandria Verner, who was from Clawson, is being remembered as a tremendous student, athlete, and leader.
Related: 
Arielle Anderson is from Harper Woods and graduated from Grosse Pointe North High School - a compassionate and driven young woman who dreamt of becoming a doctor.
"I came here for the vigil for prayer to hopefully that one day soon we stop having to bury our children from senseless violence," said Valerie Kindle, the Harper Woods mayor.