Heartbroken mother of star Ecorse teen athlete fatally shot in car, wants justice
ECORSE, Mich. (FOX 2) - On Wednesday Dennell's mother spoke about the pain of losing him.
"I'm hurt. I feel empty. I lost my world, I lost everything," said Nikeya Smith.
As Smith wipes away tears, she can't shake the nightmare she's living. Her first-born son — Dennell Kemp — shot and killed at Outer Drive and Fort late Monday night.
When we sat down with Nikeya, she wore a blanket with Dennell's photo and held his medals, plaques, and scholarship letters from numerous colleges.
"My baby. Just looking at it, just look at the pictures, just squeeze it, just hold it," she said. "I feel like at least I can hold him like this."
Detroit police are looking for the shooter. Investigators say Kemp was in a car with friends at a stoplight.
Another car pulled up and someone fired several times at the car Kemp was in.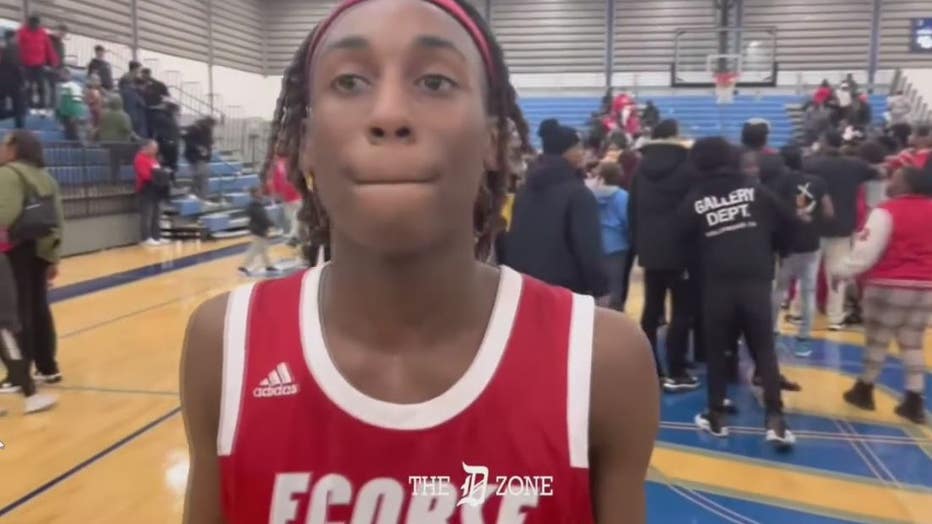 "For me to go home, to get woken out of my sleep three hours later to banging on my door saying 'Get up, get to the hospital Oakwood, Nellie's just been shot up.' I thought I was dreaming," she said. "Never in a million years because my son's not about no street life. He's not a gangster."
Nikeya Smith made the difficult decision to take her son off life support, hours after the shooting.
Dennell Kemp was a three-sport student-athlete who excelled at basketball, football, and baseball.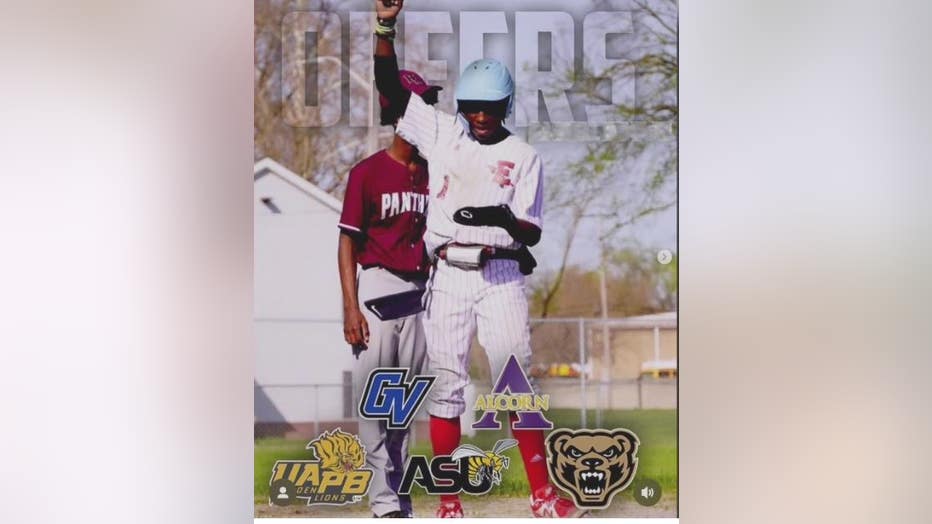 His mom says he wanted to play Major Leagues one day.  
Dennell's death comes as 18-year-old just started his senior year. A young man with a bright future - dimmed by the flash of gunfire.  
"Whoever did this to my baby, I hope it's eating you up, I hope it's eating you up alive. I hope it's killing you," Smith said. "I hope you see that face every time you blink.
"Tell me the names. I'll turn them in. Just let me know who took my baby. He didn't deserve this, he didn't bother nobody."
A mother hoping her heartbreak leads to justice.
A GoFundMe has been created to pay for the family's funeral arrangements. GO HERE to donate.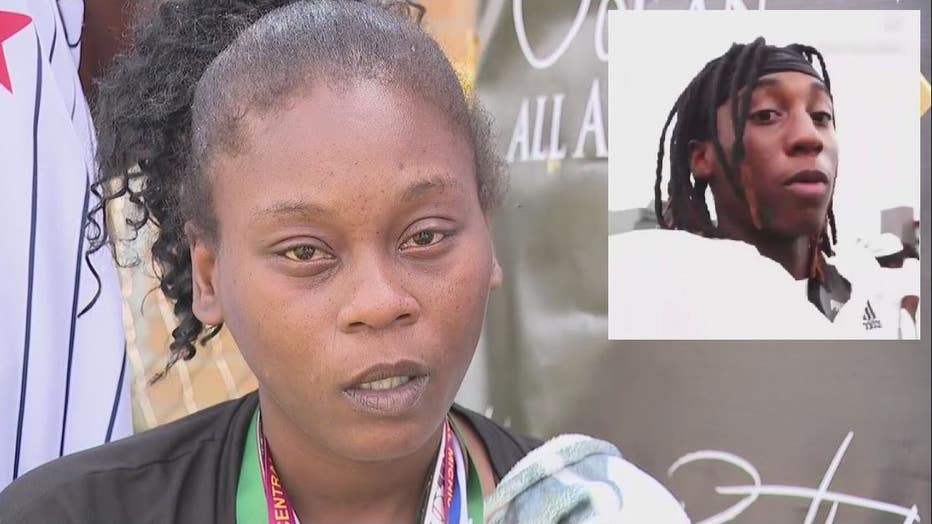 Nikeya Smith. Inset: Dennell Kemp.