How to get around 696 during westbound construction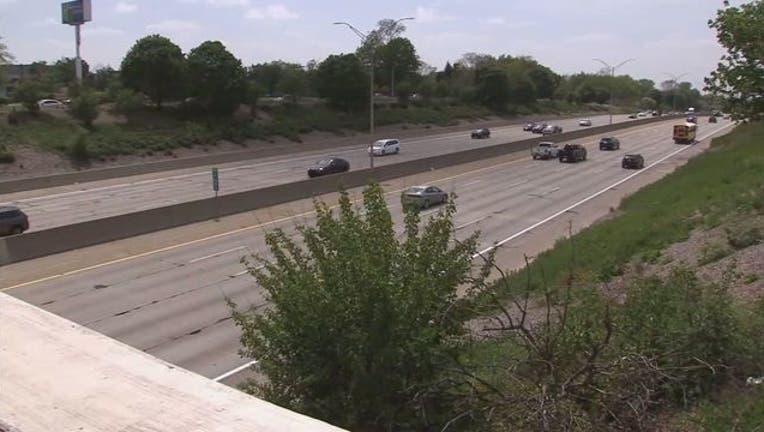 article
(WJBK) - Drivers who take 696 -- the time has come. 
All 28 miles of 696 will be under construction at some point, with the stretch in Macomb County getting the brunt of the work. MDOT announced Friday the big closure -- all of westbound 696 from I-94 to Dequindre Road -- began Friday, April 27 at 9 p.m.
Remember, this closure will last through the summer into the fall, likely into November. The concrete along that stretch is in very poor condition and will be completely replaced. We're talking the main lanes, shoulders and the ramps.
In mid-summer, likely July, the eastbound traffic will shift onto the completed westbound side so the eastbound side can get worked on. Traffic will still be eastbound only. 
The stretch in Oakland County, from Dequindre to I-275 needs work, too, but isn't in as dire of a state.
The work on that stretch will be limited to nights and weekends. No lane closures will happen during normal business hours, and when they are doing work there will be at least one lane open at all times. Some weekends will have full closures; Ostrowski says this could be up to 10 weekends. 
They'll be repairing pavement and joints, working on drainage structure and doing some flood mitigation work. 
WHY NOW? 
So, why the rush and why is this happening all at once? 
Ostrowski says it has to do first and foremost with the condition of the roads. The pavement in Macomb County is a little over 40 years old right now. Secondly, they're timing this project off another big project coming up on I-75. If delayed, it may be 2024 before the 696 work could be done.
"I-75 has major projects coming in the years ahead of us. Some work on I-75 is supposed to start late this fall and really next year, and be going on for the next five years or so; we don't want to have two major freeways in the metro Detroit area under construction at the same time. So, we're trying to get out in front of that work and fix all of 696," he says. Once the big work is done on I-75, they'll revisit the 696 stretch in Oakland County to see if it's in need of the full repair like Macomb County is now. 
SO, WHAT'S THE DETOUR? 
Bottom line -- yes, we should all expect an uptick in traffic on the Mile Roads. 
Remember, eastbound 696 will still be open, so the detour for westbound traffic is to continue down I-94 and take northbound I-75 back onto westbound 696 in Oakland County. 
There's no cut and dry detour for the stretch in Oakland County, since different parts will be intermittently closed. Some alternate routes to consider are:
Eastbound
Get off on Grand River Avenue at the 696-275 corridor, take Eight Mile to north Telegraph, back to 696 
Lodge Freeway to the Davison Freeway to northbound I-75, back to 696 
Westbound 
South on Telegraph Road  to Grand River Avenue, back up to the 696-275 corridor 
South on I-75 to Eight Mile Road to Telegraph, back up to 696 
You can see maps of the official 696 detours at movingmacomb.org. And for more information, go to www.michigan.gov/drive