How to watch Detroit Lions vs. Green Bay Packers on FOX 2 for Thanksgiving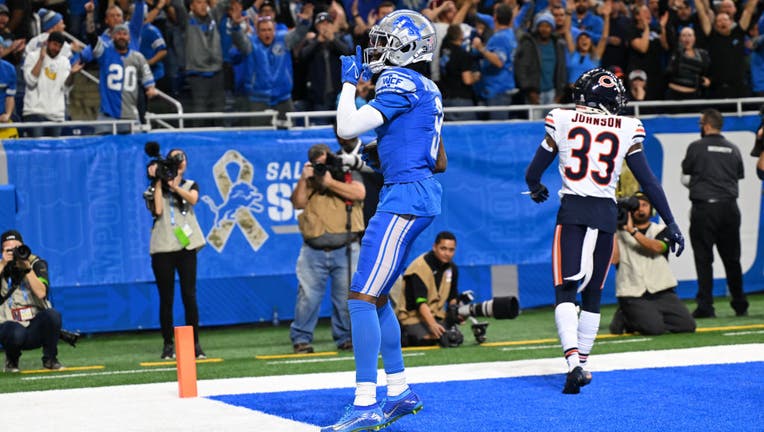 article
FOX 2 (WJBK) - The Detroit Lions are 8-2 for the first time since 1962 thanks to a 31-26 thriller over the Bears Sunday.
Although the Lions didn't win the championship in '62, they did win their third consecutive playoff game including beating the Steelers in the third place (!) game.
In other words, the Lions are breathing rarified air; not since the days of the Cuban Missile Crisis, the Beatles releasing their first single "Love Me Do" and the first James Bond film "Dr No" premiering.
The Lions now face a short week of preparation for the Packers on Thanksgiving after the dizzying heights of rallying from a 12-point deficit and overcoming four turnovers. A David Montgomery 1-yard touchdown run with 29 seconds left and defensive safety sealed the win over the Bears (3-8).
The Packers (4-6) have struggled to find their footing in the first season post-Aaron Rodgers. Green Bay is coming off a 23-20 win over the Packers but lost running back Aaron Jones to a knee injury.
"It was not my best ball for about 3 1/2 quarters," said Goff (23-for-35, 236 yards). "We're a resilient crew. We're tough. We don't back down."
Although Goff had three interceptions - his most in a game since 2019 with the Rams - he threw touchdown passes to Amon-Ra St. Brown and Jameson Williams, he bounced back late when it mattered most.
"He never got frazzled, and really, I don't know that I've ever seen him get frazzled," Campbell said. "He just wants to punch himself in the face sometimes."
Now the Lions - leading the NFC North by three games over second-place Vikings (6-5) have a chance at winning a fourth straight, inching closer to the first division title since 1993. Back then it was called the NFC Central Division, Bill Clinton was president and, well, you get the idea,
How to watch the Lions vs Packers
We'll start our coverage at 9:30 a.m. with Lions Gameday Live from Ford Field. Then we'll hand over to FOX Sports for two hours of NFL previews ahead of the kickoff.
The game will air live at 12:30 p.m. on FOX 2.
You can watch every play on FOX 2 or on the FOX Sports app – with TV authentication required.
IMPORTANT: As much as we want to stream the game on FOX2Detroit.com, our app, or FOX LOCAL, we cannot. You can only watch the game for free on FOX 2 or stream it online with your paid TV subscription.
Information from the Associated Press was used in this report.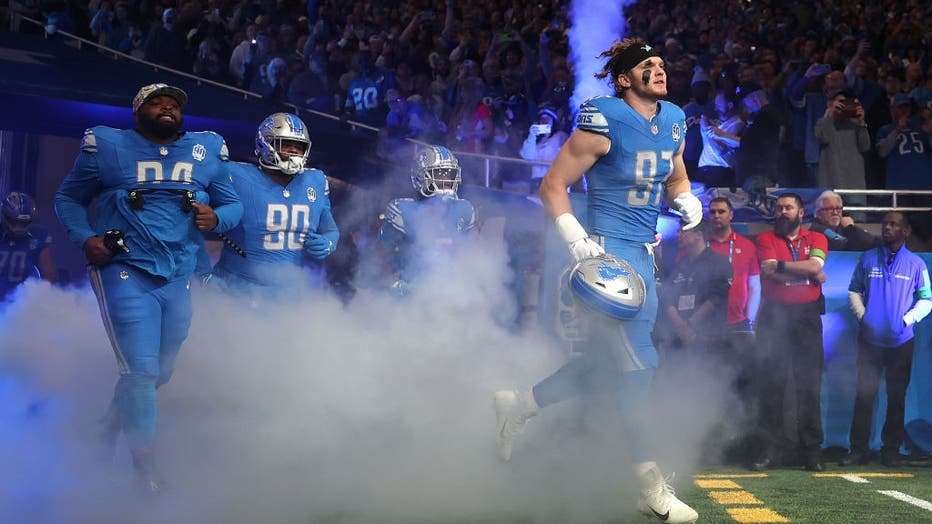 DETROIT, MICHIGAN - NOVEMBER 19: Aidan Hutchinson #97 of the Detroit Lions takes to the field prior to a game against the Chicago Bears at Ford Field on November 19, 2023 in Detroit, Michigan. (Photo by Gregory Shamus/Getty Images)