'I shouldn't be holding my son's obituary' says Detroit mom as accused killer heads to trial
DETROIT (FOX 2) - A Detroit man is accused of two murders just days apart, is going to trial. And now the mother of one of the victims is talking about the tragedy and fighting for justice after the killing of her son, 26-year-old Patrick Jones.
"DPD, y'all need to do better - way better than what you're doing, because at this point we might as well police ourselves," said LaQuita Glover.
Patrick's life was cut short three days before Christmas by suspect Lemonte Richawn Jackson - police say, who was his girlfriend's brother.
Investigators say Jackson is also facing charges for separately killing 30-year-old Rodney Carter, just days before.
"Lemonte Jackson should have been in prison a long time ago," said LaQuita.
Investigators say just before 11 a.m. on Dec. 22nd, officers responded to the shooting in a house in the 12000  block of Banneker Court. Upstairs they found Jones wounded. He was shot several times in his upper body. By the time medics arrived, he had died.
Jackson's 13-year-old little sister Minniyah saw the moment her brother was shot. In fact, she's the one who called her mom and 911 for help - but it was too late.
"I went downstairs to get my nephew out of the kitchen. He was eating a bowl of cereal, I came back up the stairs, I was almost at the top and he was standing by the door and he shot my brother," said Minniyah Boid, Patrick's sister. "I started screaming, he came down the stairs, and he told me 'Shut up B, before I shoot you too.'"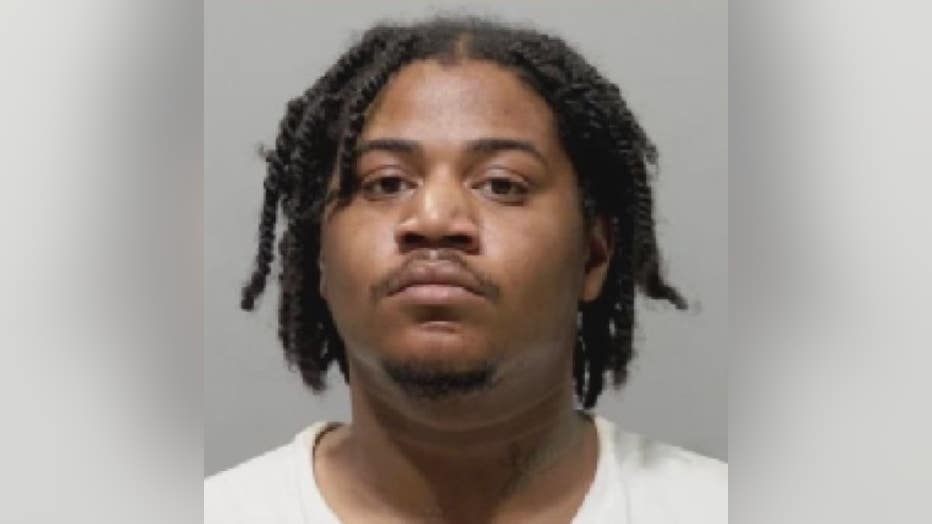 Jones was more than just a son, he was a father of two expecting his third with his girlfriend. Sadly, he won't get to see them grow up.
Patrick Jones came from a big family as one of eight. He was a middle child and his mom says he loved to sing and dance.
"Patrick was number four," she said.
FOX 2: "Was he like your typical middle child?"
"Worse, haha," she joked.
Mom LaQuita says her son deserved better than what he got.
"I shouldn't be standing here, holding my son's obituary," she said. "We've got to get these guns off these streets - get them off, and the pills."
Courtroom video shows suspect Lemonte Jackson appearing before Judge Kenneth King Thursday afternoon, visibly unengaged in his preliminary examination.
"There's nothing absolutely nothing humane about this person," LaQuita said.
Jackson now faces several charges in Wayne County, including one count of first degree murder. He's been locked up since January 17th.