'I'm upset I wasn't here for her': Wynter Smith's father grapples with loss after 2-year-old's body found
DETROIT (FOX 2) - The father of Wynter Cole Smith, who was found dead in Detroit on Wednesday after being kidnapped over the weekend, was working hard to give his daughter a better life.
"I'm angry that she's gone. I'm angry she had to deal with that. I'm upset that I didn't get to see her. I'm upset I don't get to be with her. I'm upset I wasn't here for her," Ajay Smith said. "A lot of this just doesn't feel real."
Read: Wynter Smith's body recovered in Detroit
Ajay, 24, a senior and a football player at the University of Tennessee Martin, is now grappling with losing Wynter.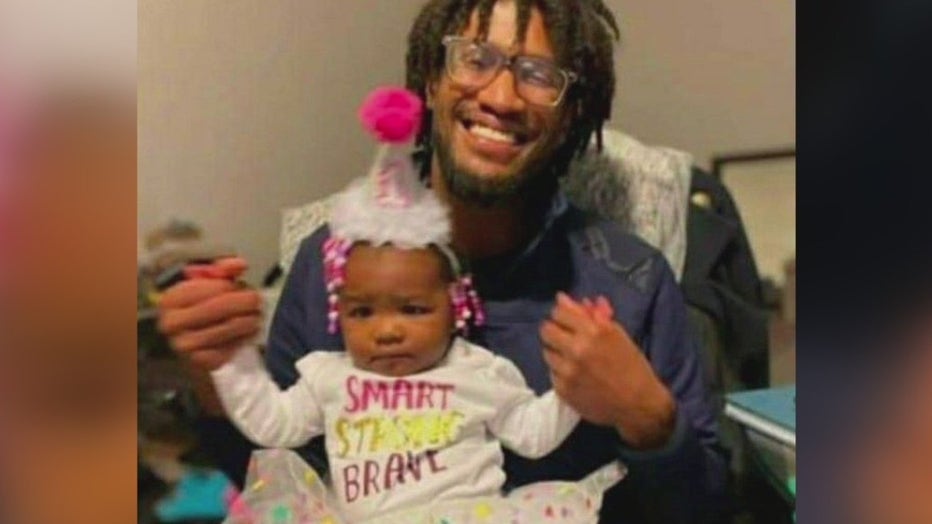 Ajay Smith and Wynter Smith
"My son, he worked so hard to go to college, to play football, so he could live a dream for him and Wynter," said Almount Smith Sr., Wynter's grandfather.
Wynter, 2, was missing after a man named Rashad Trice allegedly kidnapped her from Lansing on Sunday. Trice was arrested in St. Clair Shores on Monday, but Wynter was still missing, prompting an Amber Alert.
"I used to keep some stuff and then tell her mom that I lost it, I forgot to pack it. And I'm glad I did, so I can hold onto it," said Sharren Eddings, Wynter's grandmother. 
Those little memories are all the family has left after Wynter's body was found in a Detroit alley.
"How could somebody harm a little child like that? How could you see yourself like on top of a child or hurting a child or whatever he did to her, we don't know, but he killed her," Eddings said.
Trice was charged Wednesday afternoon with assault with intent to murder, two counts of criminal sexual conduct, home invasion, unlawful imprisonment, domestic violence, unlawful driving away, and felonious assault. He hasn't been charged in connection with Wynter's death, but more charges could be coming.