Infant killed in crash not restrained in car seat properly, judge says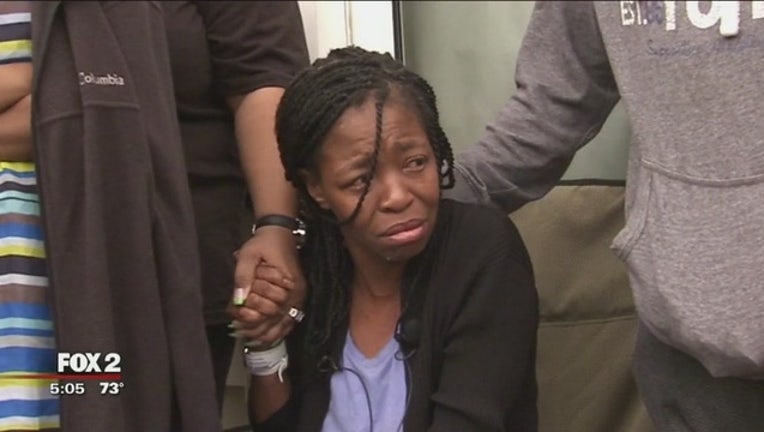 article
(WJBK) - A judge Monday ruled there's enough evidence against the mother accused of drunken driving and involuntary manslaughter in the death of her infant for a probable cause hearing.
Latoya Powels, 40, is facing charges of involuntary manslaughter, three counts of second-degree child abuse, operating while intoxicated and operating while intoxicated - high blood alcohol content.
On May 18, police say 31-year-old Deandre Cody ran a stop sign and crashed into Powels, who was driving with her mother, her 6-month-old son Demetrius Brown, Jr., and her two daughters, 4-year-old Demetriah Brown and 2-year-old Demauriah Brown.
Demetrius Brown, Jr. was killed in the crash.
Police say Cody fled the scene, and FOX 2 spoke with Powels, who called on Detroit police to find the hit-and-run driver.
Following an investigation, officials then charged Powels herself for allegedly driving drunk during the incident. Her BAC registered 1.17 -- more than twice the legal limit.
Officials now are working to discover whether or not the 6-month-old was properly restrained.
Cody is facing charges of failure to stop at an accident when at fault resulting in death, two counts of failure to stop at an accident resulting in serious injury resulting in death or serious impairment, one count of driving with license suspended causing death, and two counts of driving with license suspended causing serious injury.
During Monday's hearing, Cody chose to wave his preliminary exam, and is scheduled to appear in circuit court July 10.
Powels chose to proceed with her preliminary exam. First on the stand was her mother, who was also in the vehicle at the time of the incident riding passenger.
Kay Powels said she did not witness her daughter drinking alcohol before getting into the car. She did not detect a smell, and says she didn't observe her daughter slurring her words.
Defense also asked about the how Demetrius was buckled into the car. Powels says the car seat was buckled into the car, and the child was buckled into the car seat, adding that it wasn't loose and was a good fit.
However, a Detroit officer who responded to the crash took the stand, testifying that the scene smelled strongly of alcohol.
She confirmed to the court that she is knowledgeable about how to correctly place children in cars eats, and that in her opinion, Powels' children were not properly restrained.
While making his decision on whether or not the case against Powels should proceed, the judge said while Powels did not purposely cause the accident, her lack of accurately restraining the children put her at fault.
"Because those children were ejected from the vehicle, they could not have been secured to the seat itself. The seats were still inside the vehicle," the judge said.
He called the mother's lack of properly restraining the children was grossly negligent. The judge then addresses defense's argument against Powels drinking and driving.
"Your argument sir is that there was an accident and then 40 minutes later or so, or approximately that time when her blood was drawn at the hospital, we don't know if she drank alcohol in between then," the judge said to the defense. "I would say for a probable cause (purpose), I doubt that her children just ejected from the vehicle.
"Witnesses testify that she was screaming and gasping for assistance, at some point she was transported to the hospital, where she would have got this alcohol to consume and raise her blood alcohol to well over twice the legal limit, certainly I don't see that happening. I don't think that is even within the realm of possibilities."
The judge proceeded to rule there was enough evidence for a probable cause hearing and Powels was bound over.
She is scheduled to also appear in circuit next on July 10.