Jealous man murders ex-girlfriend, shoots her new boyfriend before being killed by Southfield police
SOUTHFIELD, Mich. (FOX 2) - Southfield police say jealously motivated a shooting that left a woman dead and her boyfriend in critical condition.
The 41-year-old woman was at the Marriott in Southfield with her 41-year-old boyfriend around 9:30 a.m. when her ex-boyfriend showed up and shot both of them, police said.
"It appears that he waited in the parking lot until they exited the hotel, at which time he used an assault rifle and did shoot both of them," Southfield Police Chief Elvin Barren said. "No excuse for an individual to use this type of violence over a breakup."
Sources say the 49-year-old suspect then went home to Warren and got into a different car before picking up the couple's children from school. He gave them money, told them goodbye, and dropped them off at a friend's home near the Lodge Freeway and 7 Mile.
Read: Man picked up kids from school to say goodbye after killing ex-girlfriend 
After, Southfield police tracked the man and tried to stop him. Police say he reached for a gun.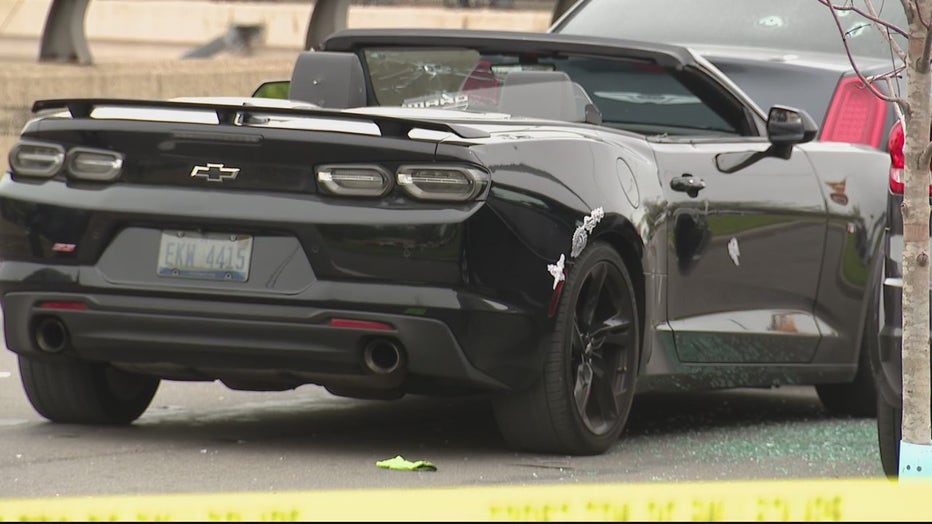 "He lowered the top of the Camaro just prior to us making that traffic stop, at which time our officers tried to engage him. He then reached for that assault rifle and the officers did use deadly force and shot the suspect, fatally wounding him," Barren said.
Police said the woman's new boyfriend was able to provide investigators with information that helped them track down the shooter.