Jury deadlocked in case of raped 18-year-old flight attendant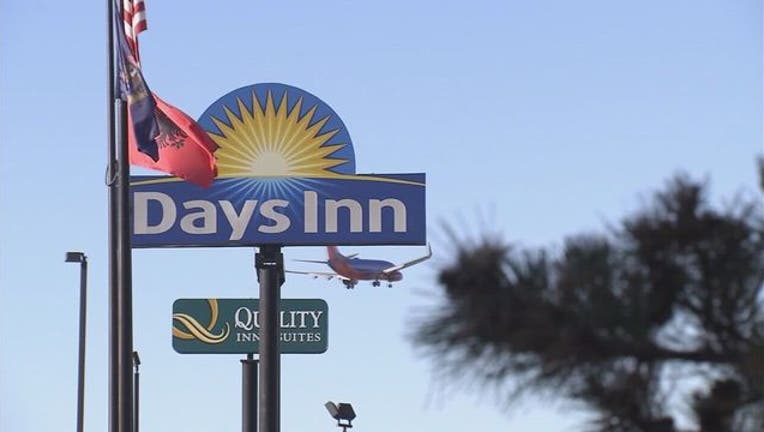 article
(WJBK) - A hung jury has been declared in the trial of Dwuan Parkman, who is accused of raping an 18-year-old flight attendant near the Detroit Metro Airport.
Parkman, 44, of Westland has been charged with criminal sexual assault and home invasion. The prosecutor says Parkman stalked the 18-year-old victim, following her from a restaurant to the hotel where she was staying and then broke into her room and assaulted her.
The judge presiding over his case declared the hung jury Friday morning. The jury had been deliberating since Monday afternoon.
The state has already filed an injuction to retry Parkman. He has a pretrial scheduled later this month and will remain in custody until then.
Prosecutors said Parkman first spotted the victim at the Wheat and Rye Restaurant where she was having beers with the pilots from her flight. Police say a taxi dropped the flight attendant and the pilots off at their hotel.
The suspect allegedly followed them there; the restaurant manager says it was captured on surveillance video. The manager testified he didn't want to believe it as Parkman was a regular at his restaurant.
"Just out of curiosity, because I like Dwuan and I went back and watched it because I thought it was bs," the manager testified. "I called Detective Harkins and the other one back and I said can you guys take another look at this tape."
The testimony was damaging, especially coupled with surveillance video from the hotel. Security cameras showed him loitering in the lobby and even stealing a key. When that key didn't work, prosecutors say Parkman broke into the victim's room and raped her.
Prosecutors say she called her mom and her boyfriend and made her way to the front desk to report the crime. The pilot who saw her the next morning described her as being "very emotional" and "distraught" during his testimony. The victim herself testified last week, but recording of her testimony was not allowed.
As for Parkman, his attorney says his client didn't do it and has cooperated with the investigation.
"Mr. Parkman saw his name in the paper, his face on television, and they didn't have to go looking for him," Parkman's attorney Wright Blake said. "Mr. Parkman with his lawyer turned himself in to the Romulus Police Department and cooperated with the investigation."
This is a developing story. Stay with FOX 2 for updates.