Kroger self-checkout thief wanted after scanning 1 case of energy drinks, leaving with 20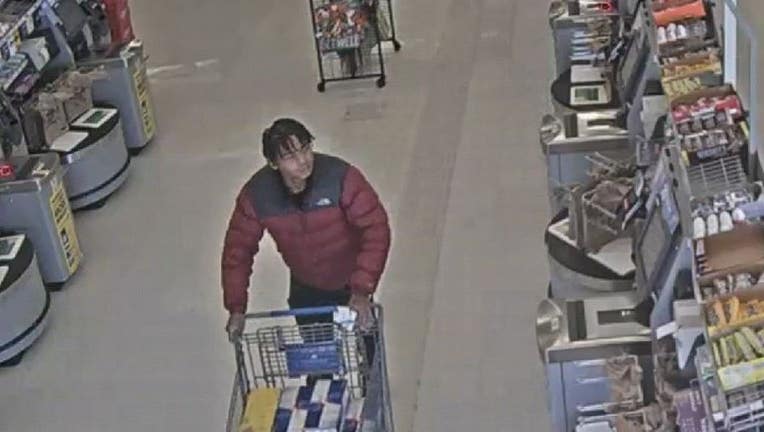 article
DUNDEE, Mich. (FOX 2) - Police are looking for a suspect who stole 19 cases of energy drinks from a Monroe County Kroger.
An image from a security camera at the Dundee grocery store shows the suspect with a cart full of Red Bull on Feb. 1. Police said the suspect scanned one case of the drinks but walked out with 20 cases.
Related: Woman arrested after not scanning all items at Michigan Walmart self-checkout
The suspect left the store on Monroe Street in a white Jeep.
Anyone with information is asked to email Officer Greenleaf at dgreenleaf@villageofdundee.net.