Lawyers say Grand Rapids Officer Schurr racially profiled Patrick Lyoya before fatal police shooting
GRAND RAPIDS, Mich. (FOX 2) - Lawyers representing the family of Patrick Lyoya, who was shot and killed by a Grand Rapids police officer, say there's evidence Christopher Schurr racially profiled Lyoya.
"Our experts go through a litany of things he could have done to avoid executing him by shooting him in the back of his brain," attorney Ben Crump said.
More: Here's what the Patrick Lyoya shooting videos showed
Crump and attorney Ven Johnson say Schurr was driving in the opposite direction of Lyoya and his passenger on April 4, 2022, and only turned around and followed them because they were Black.
The attorneys say Schurr wouldn't know anything about that plate on the back of their car had he not profiled the young men and followed them. 
On Monday, they also presented sworn affidavits from police experts who say Schurr did not follow his training. The experts say their training dictates creating distance and deploying a Taser from at least seven feet away or else it won't work properly. Schurr didn't do that. If he had, they say Lyoya would still be alive.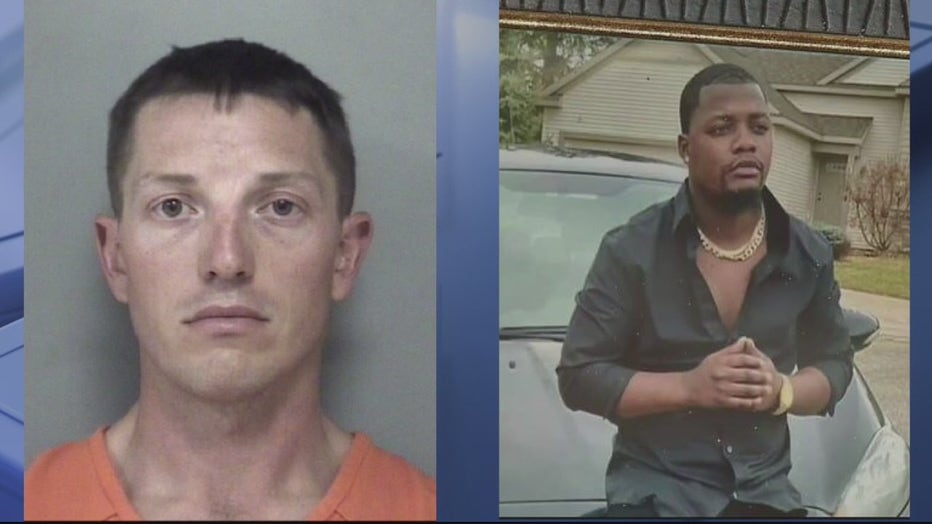 "What you just saw there was a gross deviation by Schurr of his training," Johnson
Lyoya was shot in the back of the head while Schurr was straddling him. Deadly force experts say this was unreasonable, unjustified, and illegal.
"This was an execution - a traffic stop leads to a death sentence by shooting him in the back of the head," Crump said. 
RELATED: Man who recorded fatal Patrick Lyoya police shooting testifies at hearing for Christopher Schurr
Schurr has been charged with second-degree murder. His trial was supposed to start in March, but was rescheduled until October.
"If there is justice in this country, we are asking for justice for Patrick because we are really hurt," Lyoya's father Peter said through an interpreter.