Man, black sedan sought in deadly triple shooting on Detroit's west side
DETROIT (FOX 2) - Detroit police have released new footage of an individual they'd like to speak to in connection with a deadly triple shooting that happened on the city's west side last week.
A clip taken from what appears to be inside a gas station or convenience store shows a man covered in all black clothes and a mask concealing his face. The individual is sought for questioning after one person died and two others were struck by gunfire on May 2.
The shooting happened in the 11700 block of Lauder near Plymouth and Greenfield.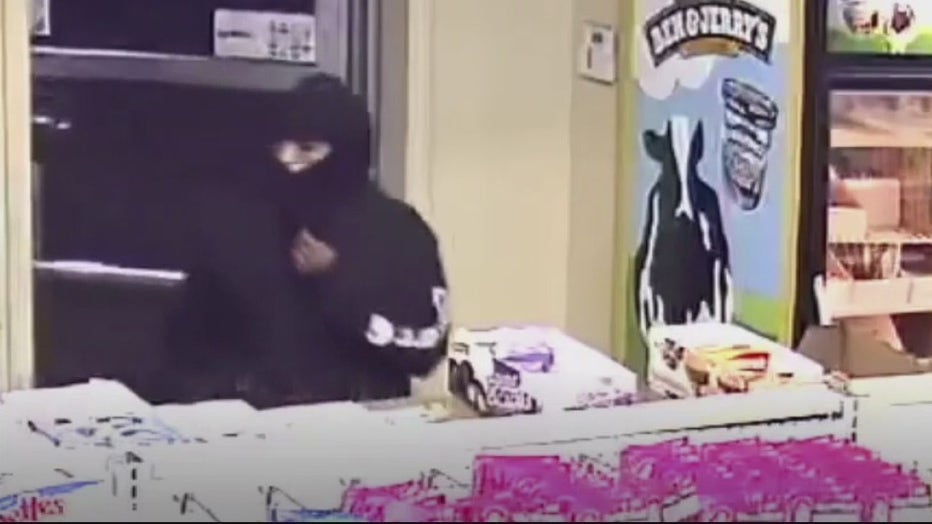 According to police, neighbors heard arguing around 10:30 p.m. that evening before hearing approximately five shots being fired.
A 21-year-old man died from his injuries, while a 22-year-old woman and 30-year-old man were hurt. The victims were sitting in a blue-colored Buick when they were struck.
MORE: Husband, wife arraigned in connection with murder of Kayla Sedoskey in Monroe County
In addition to the masked individual, police are also seeking a black-colored sedan. 
Anyone with information is asked to call the Detroit Police Department's Homicide Unit at (313) 596-2260 or Crime Stoppers at 1-800-Speak Up.