Man accused in rape of 80-year-old is 'Classic boogeyman', police say
DETROIT (FOX 2) - The man believed to have sexually assaulted an 80-year-old woman inside her own home is still awaiting charges after he was arrested Tuesday night by Detroit police, just hours after he was identified. While he's not yet been arraigned on charges, Detroit Police leadership are glad to have this guy off the streets.
Cell phone video showed the arrest of Kenneth Davis Jr, on Tuesday. Detroit Police Commander Eric Decker is the head of organized crime and said this was one of the most violent cases as he's linked to two violent sexual assaults of the 80-year-old woman and a 64-year-old woman waiting at a bus stop.
"One of the most violent nastiest crimes out there," Decker said. "This is your classic boogeyman."
The man was haunting the city's west side until his arrest at Rouge Park on Tuesday.
The 80-year-old woman was assaulted on Sunday, March 26, when police said Davis first approached her at her home on Memorial near the Southfield Freeway and I-96 and asked if she needed help with packages. She declined. But then he came back and walked into her home 96 through an open backdoor.
He asked the woman for food and money, she told him to get out of her home. The suspect then grabbed the woman, pulled her outside, sexually assaulted her, and fled. 
Last week, police released a sketch of the suspect and a surveillance image of him walking down the street.
"Identified and getting caught in just about 3 hours, that's a pretty good response time," Decker said.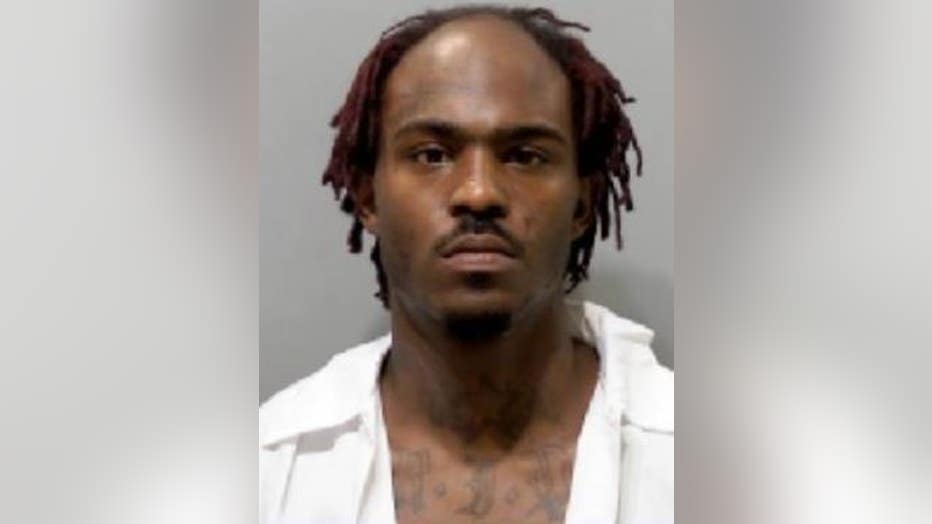 Decker says they had nearly 75 officers out there to help, along with help from the feds and county. 
"He left an area he is known to frequent we followed him from that location and took him down in Rouge Park," Decker said.
The community and officers have been outraged since the woman was assaulted and have searched the neighborhoods to put pressure on Davis to turn himself in. But it appears he was hiding out.
"He rented, basically, a motel not to be tracked. He didn't put it in his name, had somebody put it in their name. He knew it was coming," Decker said.
Davis was with his child's mom, during the arrest. She's cooperating with police.
"There is a little breath that the one violent individual was taken off the last night and hopefully for a very long time," Decker said.
Davis hasn't been arraigned yet. The Wayne County Prosecutor's Office is still reviewing the details of the investigation.