Man shot after hitting Camaro in Detroit gas station parking lot; police search for suspects
DETROIT (FOX 2) - The suspects are still on the loose after a man was shot following a collision in a Detroit gas station parking lot Sunday.
Surveillance video shows the victim, who was driving a blue Dodge Durango, hit a black Chevrolet Camaro in the parking lot of a gas station in the 2900 block of W. Warren around 11:30 p.m. Two men got out of the car and the men and the 54-year-old Durango driver exchanged words before the Camaro driver grabbed a long gun from the car.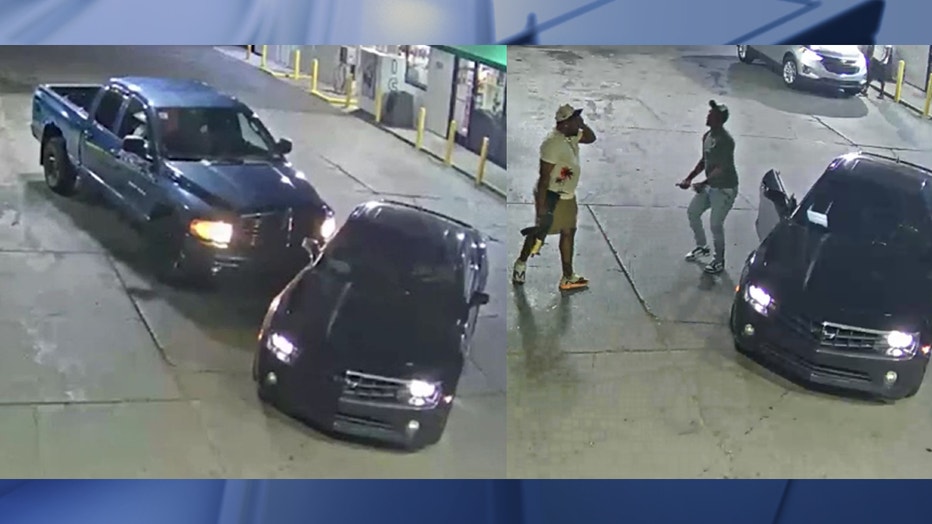 The suspect pointed the gun at the victim, who fled. Police said the suspects followed the victim to the area of Grand River and Oakman and shot him. He was grazed by a bullet and treated at the scene.
Read Next: Gas station clerk shoots unarmed customer through locked door
Police are looking for the suspects and vehicle, which will have damage to the passenger side from being hit.
Anyone with information is asked to call police at 313-596-5240 or Crime Stoppers at 1-800-SPEAK-UP.