Marijuana dispensary thieves caught after leading Michigan State Police on chase in stolen pickup truck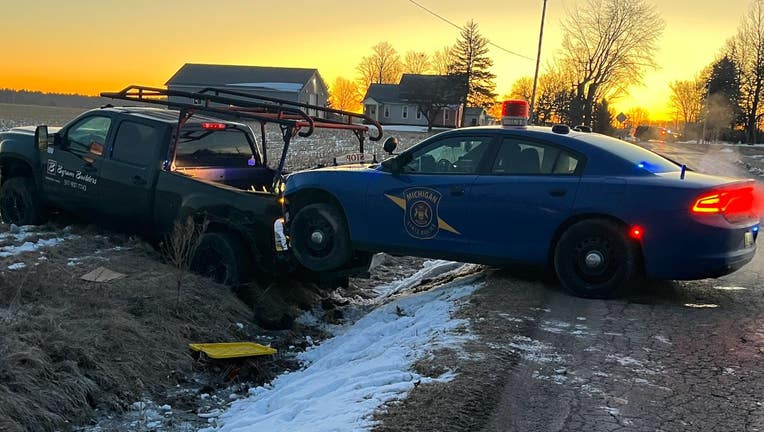 article
BAY CITY, Mich. (FOX 2) - A group of suspects led Michigan State Police on a chase that ended with a crash after they broke into a Bay City marijuana dispensary Wednesday morning.
Police were looking for a pickup truck, which was stolen from the Lansing area earlier in the day, after the break-in around 5 a.m. Minutes later, police saw the truck on southbound I-75 and M-81 and tried to stop it, but the driver fled.
The driver got off the freeway at Dixie Highway and intentionally swerved into oncoming traffic, police said. The driver hit an uninvolved vehicle then continued driving. Police eventually executed a PIT maneuver that closed both the truck and a patrol vehicle to crash into a ditch.
Five suspects fled on foot. Four were arrested immediately, while a K-9 was used to find the fifth suspect at a nearby home shortly after.
Read more stories from around Michigan here.
Police said the five suspects are all 18-21 years old and are from Battle Creek and Lansing.