McDonald's manager arrested for $4K Big Mac scam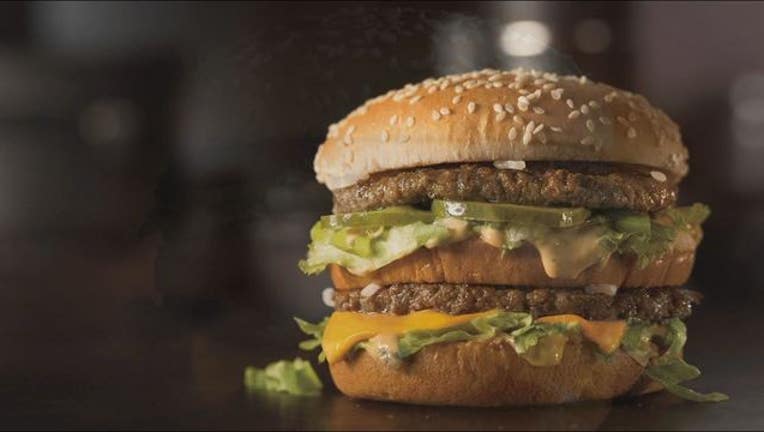 article
(WJBK) - A Wisconsin McDonald's manager is facing a felony theft charge after being accused of stealing thousands of dollars from her employer by issuing fake refunds on Big Macs that customers never returned.
According to the Greenfield Patch, Mary Ruelle, a manager who worked at a McDonald's restaurant in Greenfield, Wis., has been accused by her supervisor of stealing money from the franchise location from mid-January to March 24.
8-YEAR-OLD DRIVES LITTLE SISTER TO MCDONALD'S FOR CHEESEBURGER
According to a criminal complaint, Ruelle would select food items that had been sold at the location that day and issue refunds using a code only certain employees could access. To maximize the amount of cash refunded, the supervisor says Ruelle chose higher-ticket, popular items like Big Macs.
In total, Ruelle is accused of stealing $3,827.17. Or about 1,071 Big Macs.
NEW MCDONALD'S RESTAURANT IN THE VATICAN CAUSES CONTROVERSY
After reviewing the store's surveillance video, Ruelle's supervisor told police that he witnesses his employee authorizing refunds for the food and then take money directly from the register-- but no customers were present.
MCDONALD'S GIVES AWAY COVETED "SECRET SAUCE"
Normally, refunds amount to a couple of bucks but the supervisor noticed that refunds were coming for $31.32 in January and $132.62 in March. Some refunds even totaled more than $200.