Michigan bar employees win $1.41 million lottery prize after buying ticket while closing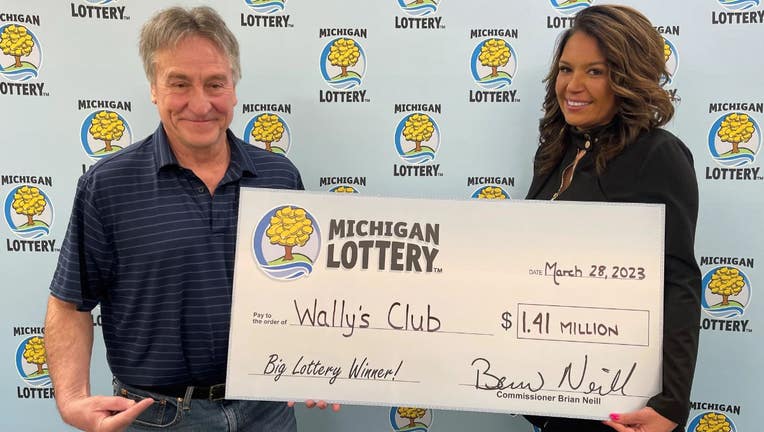 article
DELTA COUNTY, Mich. (FOX 2) - A lottery club made up of two employees at a Michigan bar won $1.41 million.
The workers at Wally's Bar in Gladstone in the Upper Peninsula bought a Doubler Wild Time Progressive Fast Cash while closing up for the night.
"The two of us work at Wally's, and we always play the Lottery together," said the club's representative, Jennifer Boulley-Wicklund. "We were closing one night and decided to purchase a Fast Cash ticket before leaving. I bought the ticket and put it in my pocket to check when I got home."
Later that night her boss called her to tell her a big winning ticket had been sold at the bar and asked if she had purchased one.
"I remembered that I hadn't checked the ticket yet, so I grabbed it and looked it over. When I saw that we had won the jackpot, I couldn't believe it. I called Thomas right away to tell him what we'd won!" Boulley-Wicklund said. 
Both winners plan to save the money.
"Winning is still sinking in for the both of us. We plan to save our winnings, relax, and continue having fun like we always do," said club member Thomas Derusha.