Michigan GOP says Kid Rock 'would be awesome' as Senate candidate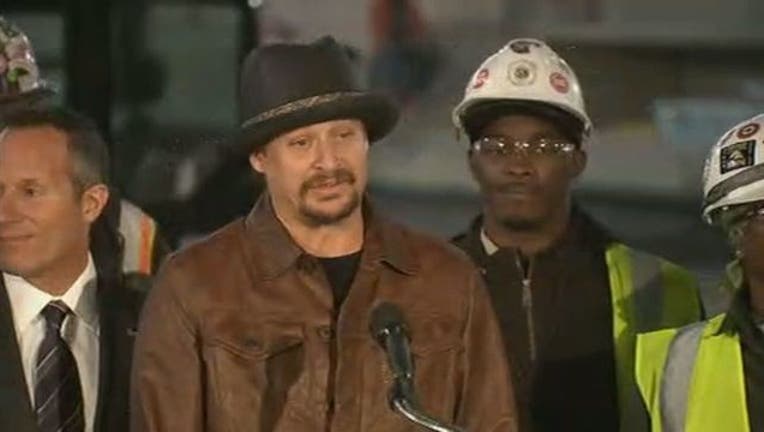 article
DETROIT (WJBK) - Could Kid Rock represent the state of Michigan in the United States Congress? According to reports, he's being targeted as a potential candidate to run for Republican against Debbie Stabenow.
According to RollCall.com, Kid Rock is being eyed to run on the GOP ticket in Michigan. A rep for the Michigan Republican Party told Fox News that, as far as she knows, no one has reached out to him, but she thinks it would be a great idea if someone did.
"I have not talked to Kid Rock about that," Michigan GOP press officer Sarah Anderson told Fox News. "I think he would be awesome. I wouldn't be surprised if there was a movement for him to run, but to my knowledge he has not been asked."
His representative did not return Fox News' request for comment.
KID ROCK TO PLAY FIRST SHOW AT LITTLE CAESARS ARENA IN SEPTEMBER
RollCall.com reports that Kid Rock - real name Robert Ritchie - was named at the Michigan Republican Party convention last weekend but no final decisions were made.
The Romeo-native is apparently being seen as a possible contender for the seat maintained by Democrat Debbie Stabenow. Her seat is up for re-election next year and she's held it since 2000. If he were to run - and win - it would be the first Republican candidate to win the seat since 1988.
KID ROCK SELLS PRO-TRUMP SHIRTS WITH OFFENSIVE SLOGAN
The Romeo-based musician has been a strong supporter of the Republican cause and told The Rolling Stone in 2016 that he was "Digging Donald Trump". Three years prior, he told the same publication that he considered himself a Libertarian.
Kid Rock came out in support of Mitt Romney when he ran for President in 2012.
NATIONAL ACTION NETWORK CALLS FOR PISTONS TO DROP KID ROCK AS 'FACE OF DETROIT'
Kid Rock was honored by the NAACP with the Great Expectations Award in 2011 despite displaying the Confederate Flag in past concert tours. The display of the flag ended years ago, a publicist said in 2015.