Michigan State graduate shares details of Monday night's shooting
A Michigan State University graduate who has friends still on campus when police reported a shooting Monday night shares what the scene is like for his loved ones. 
Speaking with Fox TV Stations, Jordan Robinson says received an alert from MSUPD about the shooting on his phone.
"I'm fearing right now. Nobody knows what's going on," Robinson said.
Watch the full interview above to get more details.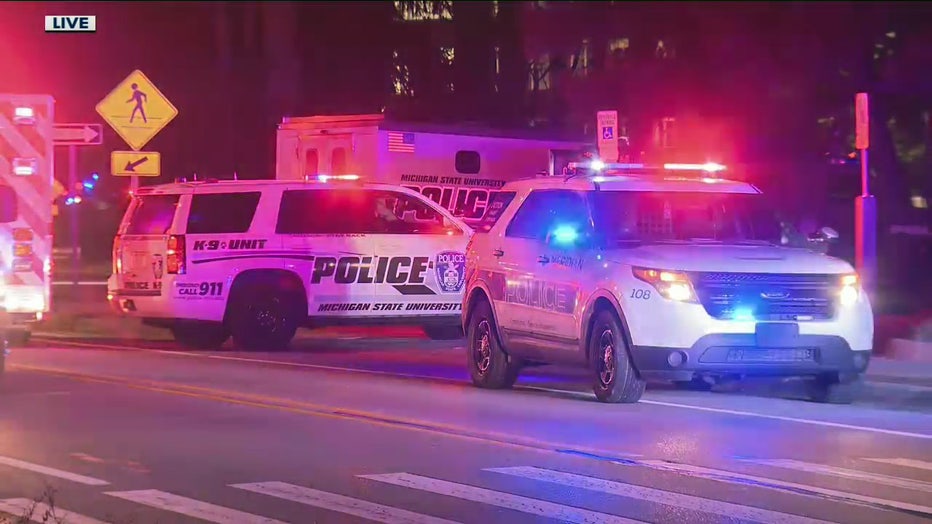 Police say a man has shot at least five people at Michigan State University, and some have life-threatening injuries.
The suspect remained at large Monday night. He was described as a short man with a jean jacket and ball cap, said Chris Rozman, interim deputy chief of the campus police department.
Rozman said hundreds of officers were on the East Lansing campus to maintain safety and catch the gunman.
Students were ordered to continue sheltering in place. Shootings occurred at two campus buildings.
MORE: Shots reportedly fired inside Berkey Hall, suspect still at large
This story is developing check back for more details. The Associated Press contributed to this story.