Michigan State shooter Anthony McRae had 2 guns, multiple loaded magazines in backpack, police say
EAST LANSING, Mich. (FOX 2) - Anthony McRae had two guns with him, along with several magazines of ammunition when he shot eight Michigan State University students Monday night, police sources say.
Police said McRae was carrying one pistol and had a second handgun in his backpack. Multiple loaded magazines were also in his bag.
McRae shot and killed three people and injured five others on MSU's campus. He first went into Berkey Hall and shot several people, prompting calls to police that started at 8:18 p.m. McRae then moved to the nearby MSU Union, where he shot more people.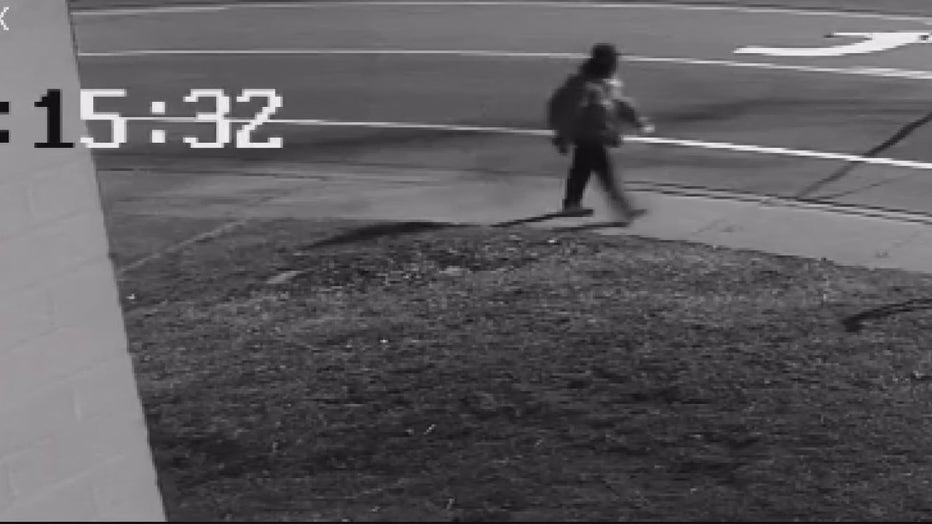 Anthony McRae, 43, is captured on surveillance video just moments after the shooting on campus at Michigan State University.
Related: Everything we've learned about the 8 MSU students shot
He then fled and led police on a manhunt that lasted hours while students sheltered in place on campus.
A tip led Michigan State Police troopers and Lansing Police four miles away off campus. When they spotted McRae they called out to him. As they were approaching him, he shot and killed himself.
Investigators are still working to determine the motive for the shooting. McRae, who was 43, had no affiliation with the school, and it isn't clear why he went there Monday.
McRae did have a criminal history after he was caught carrying a gun without a concealed pistol license in 2019. He pleaded guilty to a misdemeanor charge of carrying a loaded firearm in a vehicle and spent 18 months on probation. He was discharged from probation in May 2021.
Read: MSP Lt. Shaw argues existing laws could have prevented Michigan State shooting
A neighbor told FOX 2 police were called on McRae because he would shoot guns out of the backdoor of his house and into the backyard. However, Lansing police said Thursday that they never responded to calls about this at McRae's home.