Michigan State shooting: 3 victims killed at MSU identified as alumni of Clawson, Grosse Pointe schools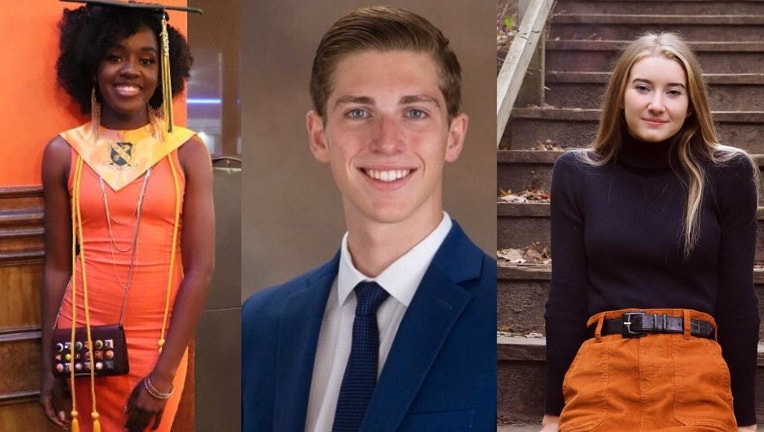 article
EAST LANSING, Mich. (FOX 2) - The three students killed at Michigan State University on Monday have been identified as Brian Fraser, Arielle Anderson, and Alexandria Verner.
Verner graduated from Clawson High School in 2020. Fraser and Anderson both graduated high school in 2021. Fraser attended Grosse Pointe South, while Anderson went to Grosse Pointe North.
Read: Everything we've learned about the 8 students shot
Grosse Pointe Public Schools Superintendent Jon Dean expressed sadness and disbelief at the loss of two young people from the community.  
The Michigan Beta Chapter of Phi Delta Theta at MSU said Fraser was president of the fraternity.
"As the leader of his chapter, Brian was a great friend to his Phi Delt brothers, the Greek community at Michigan State, and those he interacted with on campus. Phi Delta Theta sends its deepest condolences to the Fraser family, the Michigan Beta Chapter, and all those who loved Brian as they mourn their loss," the organization wrote on Facebook. 
Three victims were killed when Anthony McRae opened fire in Berkey Hall and the MSU Union. The third victim has been identified as Alexandria Verner, a 2020 graduate of Clawson High School.
Five other students who were shot remain hospitalized in critical condition.