Michigan State's Auston Robertson charged in sexual assault case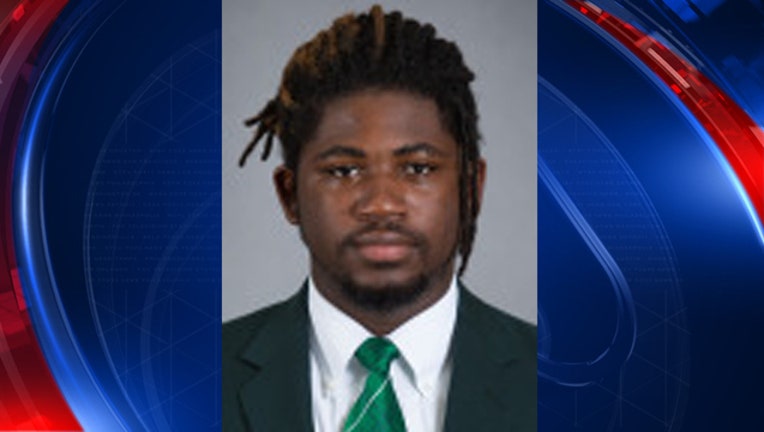 article
A member of the Michigan State football team was charged on Friday with third-degree criminal sexual conduct
Auston Robertson, 19, was charged Friday with third-degree criminal sexual conduct by the Ingham County Prosecutor's Office in a case unrelated to three other players being suspended from the team.
Last Thursday, Meridian Township Police announced they were investigating a sexual assault that involved a player that was unrelated to the earlier case. 
On Friday, MSU head coach Mark Dantonio released this statement regarding Robertson's status with the team:
"The criminal sexual conduct charges announced today against Auston Robertson are of the most serious nature. Sexual assault has no place in our community. While there is an ongoing criminal process, we're extremely disappointed that Auston put himself in this position. He is no longer a member of our football program.

"Due to the charges he was facing during his recruitment, we took precaution in allowing Auston to be a part of our football program, including a thorough vetting, which we acknowledged publicly at his signing. This was a multiple-step process that continued through his final admission in the summer.

"Following his arrival on campus, he underwent an extensive educational process with specific prerequisites put in place for his participation as a student-athlete. This included daily supervised sessions within the football program and regular meetings with university staff addressing appropriate behavior and developmental growth. He also successfully completed his one-year diversionary program as directed by the court, which included a 22-week course focused on behavior changes that began in Indiana and was transferred to the state of Michigan (Prevention and Training Services). Despite these measures, Auston broke our trust and expectations by putting himself in a compromising situation.

"Our players are representatives not only of themselves and their families, but also Michigan State University, this football program and all of those who support us. We will continue to emphasize and enforce the high standards of integrity, respect and accountability that I have for everyone in this program. We expect all of our players to conduct themselves in a manner that reflects the values and principles of this university."
In February, three players and a staff member were suspended while police investigate a separate sexual assault incident. None of those football players have been identified and none have been formally charged.
According to Allen County Indiana court records, Robertson was arrested on misdemeanor battery charges on Jan. 13 in Allen County and was released on $750 bond and a no contact order was issued.
In March, Robertson entered a diversionary program. According to further court records, he completed the program and the battery charge was dismissed in a court hearing March 22 by Judge Wendy Davis.
Robertson is a sophomore defensive end from Fort Wayne, Indiana. He was ranked among the top rated prospects in the country multiple recruiting outlets